What happens when two enormous sea lions decide to spend the day sailing instead of swimming? One of the most hilarious videos of animals there are, I'd say. Now if you wonder how is it even possible for sea lions to sail, just hear this man's incredible story. And yes, there's a proof of it, because who would believe him if he said he spotted these hilarious creatures on a boat.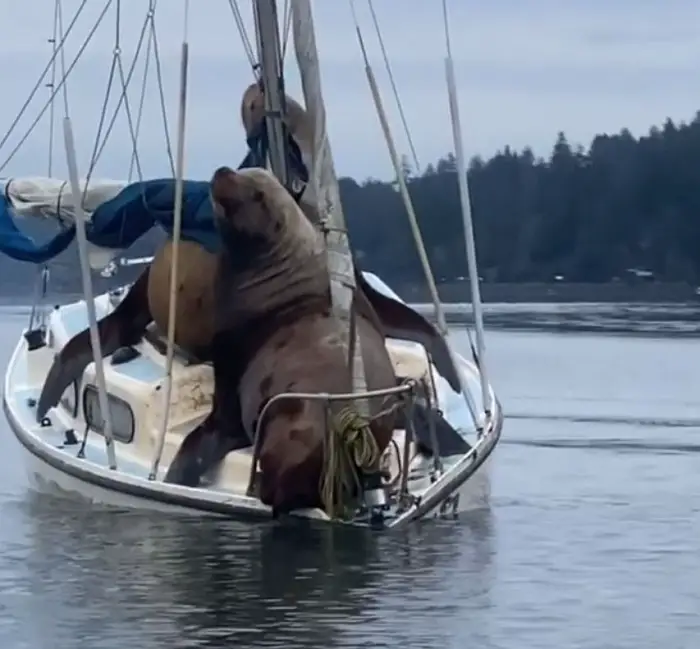 It all started when Joshua Phillips, a former professional football player, was at open sea enjoying the day in his boat. In the distance, he noticed quite an unusual sight and that's when he decided to approach closer and take his camera out.
"The vessel looked a little off, and we got closer and closer and realized there were two massive animals on board," Phillips wrote on Instagram.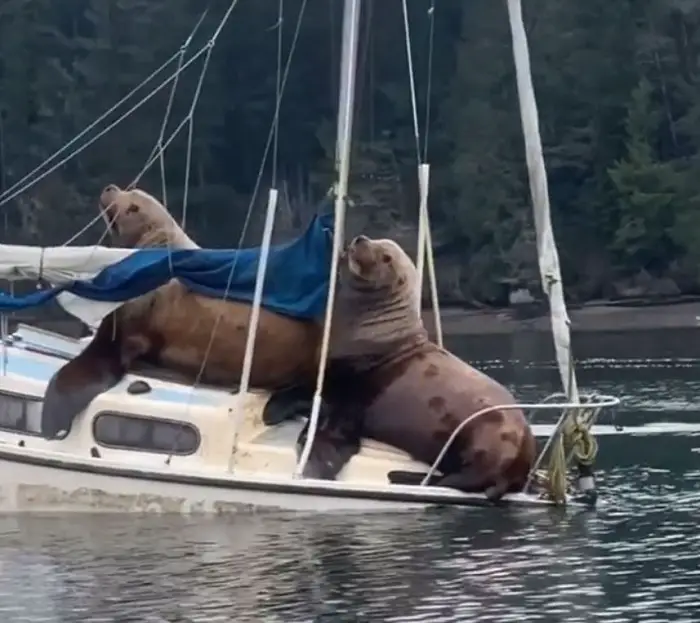 The sea lions, who were way bigger than what most of us have ever seen, are having the time of their life and enjoy the joyride in the Eld Inlet, not far from Olympia, Washington. If you want to know how huge they really are, just take a closer look at the boat they "stole" and you'll notice the back of it is almost completely under the waterline.
However, as much as love watching these cute creatures having fun, we can only hope there weren't any people stuck inside the cabin.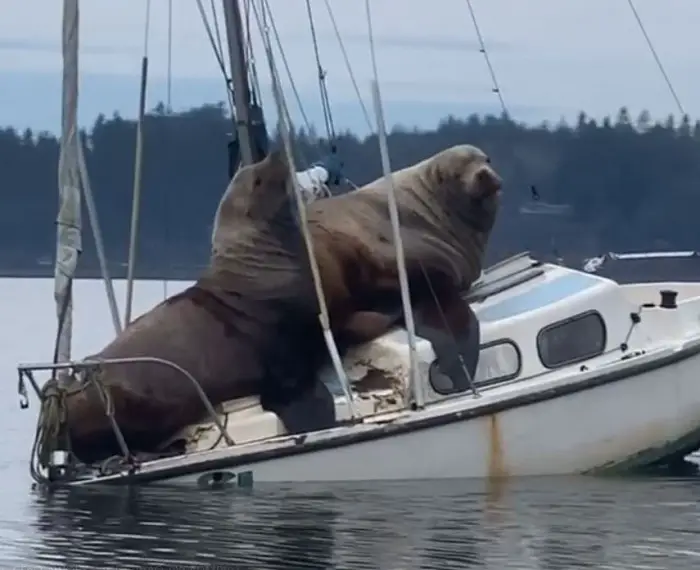 The best part is when a third sea lion tries to join his friends on the ride but they won't allow it climb. Honestly, it's not that they are not friendly, but there wasn't really much space for another huge animal to climb on.