Manchester City are normally at their best at this point in the season but Pep Guardiola is not happy
In his press conference before the Tottenham game, Pep Guardiola was calm and clear.
Manchester City weren't as bad as some were making out, and any tactical or selection mistakes that the manager had made recently could be fixed. The team were not lacking in quality or leaders and had shown against United they were on the right path.
Less than 36 hours later, Guardiola had torched all of that analysis with a scathing takedown of a project that is 'far' from what he wants and expects. He didn't believe they could come back to beat Tottenham, but reasoned that making any half-time changes wouldn't make a difference to the way the team were playing (yes, the bench did include Kevin De Bruyne, Bernardo Silva, Phil Foden, Joao Cancelo, Kyle Walker et al).
It was a remarkable series of answers from the City boss in his post-match interviews and press conference, and it felt less like him losing control than it did him unloading everything that had been pent up in a pre-meditated effort to take back control.
Much is made, rightly, of the control Guardiola desires on a football pitch; visions of 11 midfielders achieving 100 per cent possession and rondoing their way to victory after victory. When the coach speaks regularly about wanting to see the identity of his team, it is that absolute commitment to their possession-based game.
But getting the right attitude on the pitch comes down to every day that the rest of us don't see behind the gates of the £200m training complex, and while Guardiola has relaxed a lot since his first season at Barcelona – when he used to ring the house phones of players every evening to check that they were in rather than out partying – there are still high standards that he will not tolerate dropping. Before you can convince on the pitch, you have to do it with every action before a game.
This usually clicks into place between November and March for City, when there are no international breaks and so outward distractions are minimal. It is no coincidence that this is generally when the Blues have set the long winning runs that have led to four titles in five years, since it is when Guardiola gets the most focus and discipline from his players.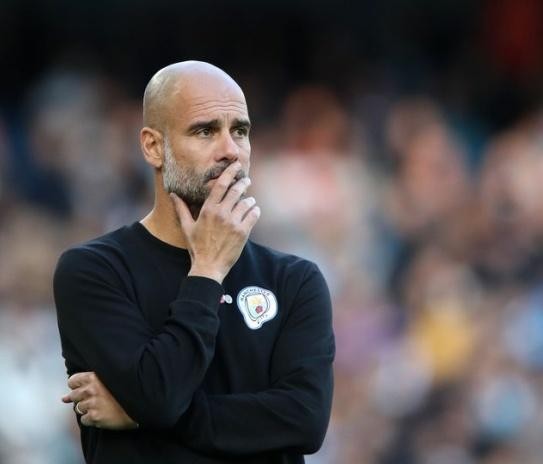 This year though, not only has that not happened but the unprecedented winter World Cup saw virtually all of the City squad go off to a completely different climate for a month under different training routines and then enjoying some holiday time before returning to the cold sweat in Manchester. At a time when the manager usually wields most control, this year he has less than ever.
Making a public example of a player didn't get it back. Suggesting subtly that some attitudes and body language was wrong didn't get it back. Taking responsibility himself didn't get it back. So, on Thursday night, Guardiola took the scorched earth option of calling out basically everyone at the club to be better.
It might not get that elusive control back, but it is a ballsy move from a ballsy coach to try and get his team out of their funk and into a position where they can chase Arsenal down. Roll on Sunday.