Have you seen this eagle? Yes, it is an eagle, and it's in need of medical attention after being spotted looking in a frightening condition in northwestern Minnesota.
The sickly bird was spotted in the backyard of Doug Grenier, who lives about nine miles southeast of Moorhead in Sabin, Minnesota, on Thursday.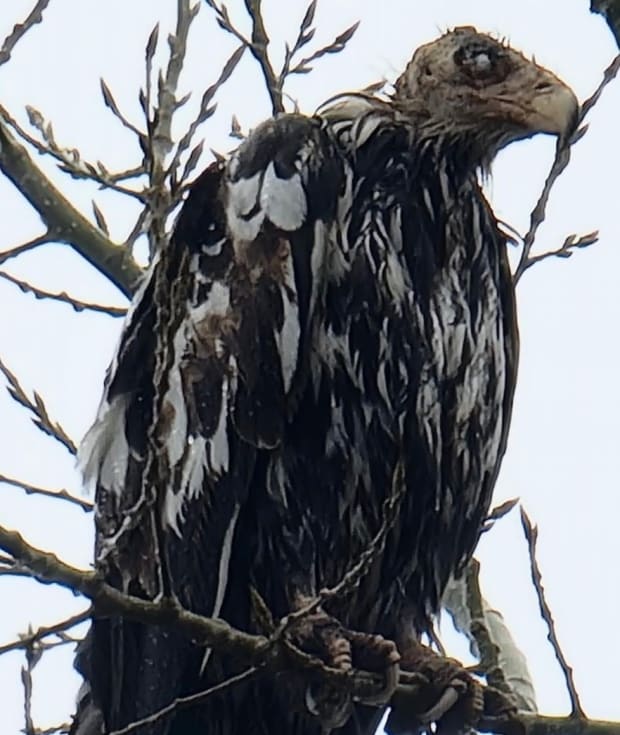 Grenier said he initially thought the bird was a vulture, but after calling around to bird experts learned it's actually "a very sick two or three-year-old bald eagle."
He was told by The Raptor Center at the University of Minnesota that the eagle is blind in one eye and "has some virus or pathogen that is causing it to lose its feathers."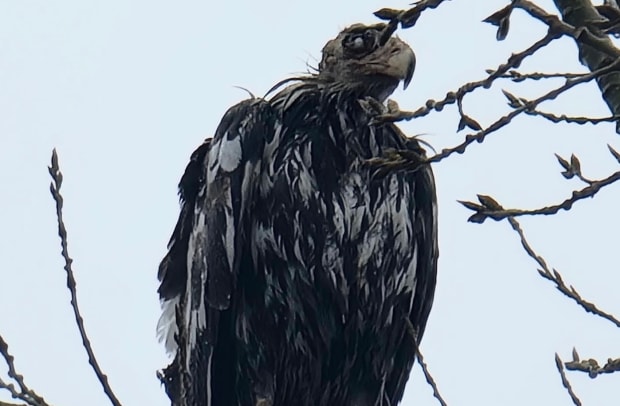 Grenier said the eagle was sitting low in a tree for almost 24 hours before leaving Thursday morning.
He then spotted it again about an hour south of town, hanging out in a field on the west side of Hwy. 52.