IAN CUMMINGS Van Deventer said it is not uncommon for bald eagles to lock talons in violent fashion either in the course of mating or in a fight to
A bald eagle was apparently doing OK after surviving a flying battle with a larger eagle and being rescued by wildlife workers alongside U.S. 41.
The scene halted traffic just north of the entrance to Oscar Scherer State Park, near Osprey, on the afternoon of Nov. 6. The two bald eagles, apparently locked in mid-air combat, had plunged to the ground and landed in the rainy muck of a ditch.
By chance, the incident offered a rare opportunity for wildlife biologist Michelle van Deventer, who specializes in bald eagle conservation. She credited her daughter, who was in the car with her, with first spotting the disturbance.
"My daughter is a little bit of an eagle-eye," van Deventer said, chuckling at the corniness of her own pun. Van Deventer is the Florida Fish and Wildlife Conservation Commission's Eagle Plan Coordinator, advising groups and institutions on how to protect bald eagles.
The Wildlife Center of Venice has seen a rash of injured eagles early in the breeding season, said executive director Kevin Barton.
In this case, she found herself leaping into the mud and promptly losing her shoes as the larger of the two eagles — the apparent winner of the fight — flew away.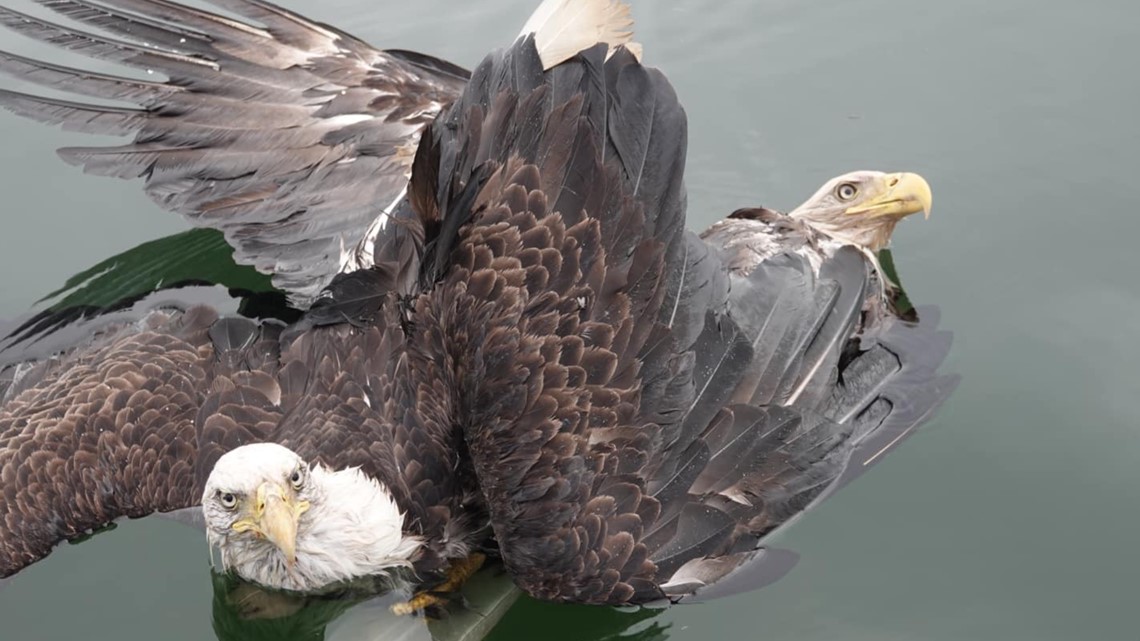 Along with workers from the Wildlife Center of Venice and Sarasota County Animal Services, she helped take the remaining bird, a male, to a clinic.
Though stunned by the fight, the traffic and the noise, he was not severely injured and was later released back into the wild.
The typical breeding season for bald eagles runs from October to November.
Van Deventer said she suspected this was a fight. In mating, the birds don't usually crash to the ground, she said.