Julian Alvarez went down in football history when he became the first player to win the World Cup with the national team and the treble at club level in the same season.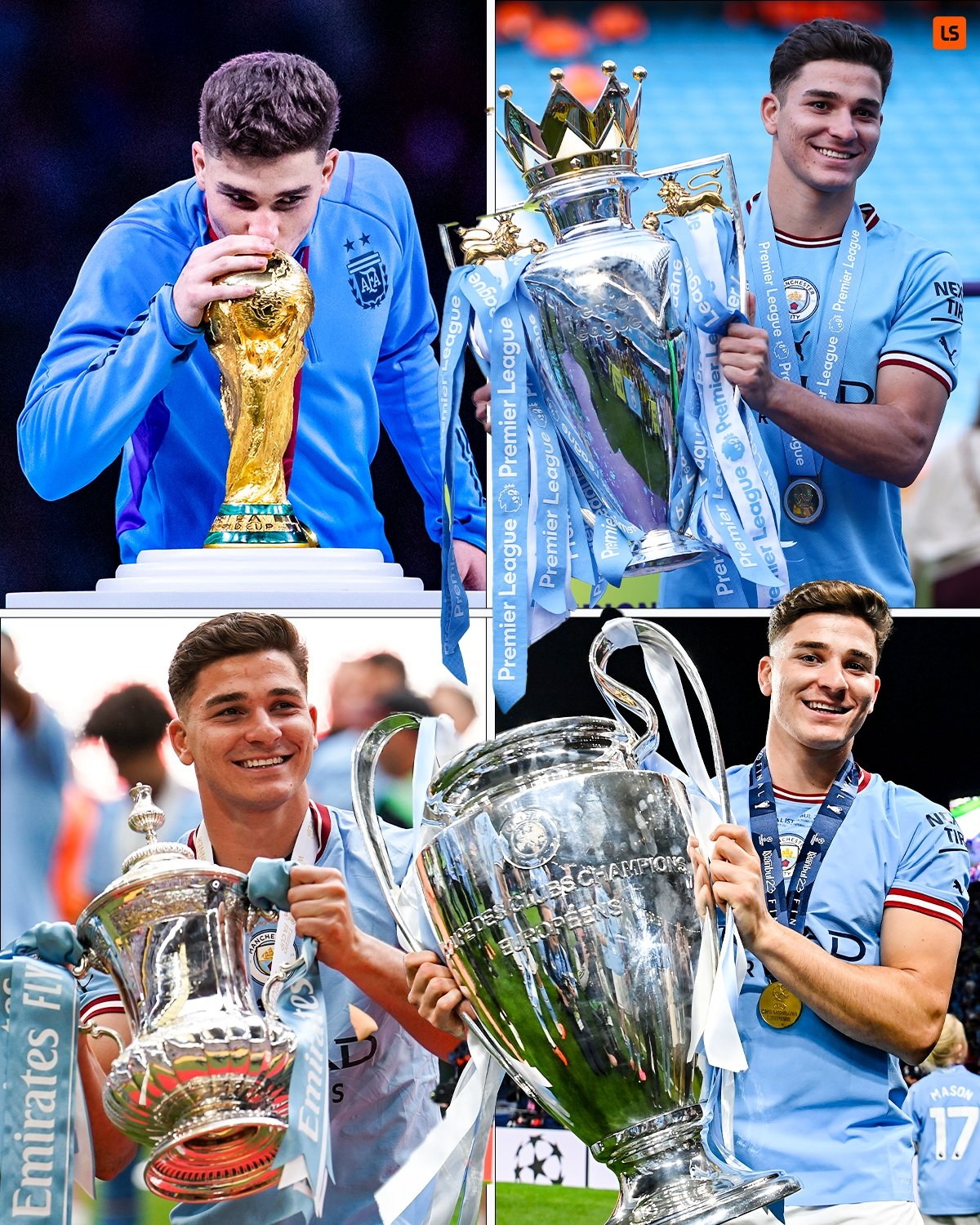 Julian Alvarez's lifetime feat. (Photo: B/R)
Julian Alvarez became the first player in the history of world football to win the World Cup and win the European Cup, National Cup, and league treble in the same season.
The 23-year-old striker with Argentina won the World Cup in 2022, then with Man City won the English Premier League, FA Cup, and European Cup.
This season, Julian Alvarez has scored 17 goals and provided 5 assists in 49 appearances for Man City. However, this player was not allowed to play in the European Cup final.
On the journey to winning the World Cup 2022, Julian Alvarez was the mainstay to help Argentina reach the top of the world and contributed 3 goals in Qatar.
The goal scorer born in 2000 is also the youngest player to win the World Cup and the European Cup in the same season. Previously, the football world has seen 11 players with similar achievements, including: Raphael Varane (Real Madrid and France in 2017/2018 season), Sami Khedira (Real Madrid and Germany national team in 2013/2014 season), Roberto Carlos (Real Madrid and Brazil in 2001/2002), Karembeu (Real Madrid and France in 1997/1998), Maier, Breitner, Schwarzenbeck, Beckenbauer, Muller, Hoeness, Kapellmann (Germany and Bayern Munich in 1973/1974).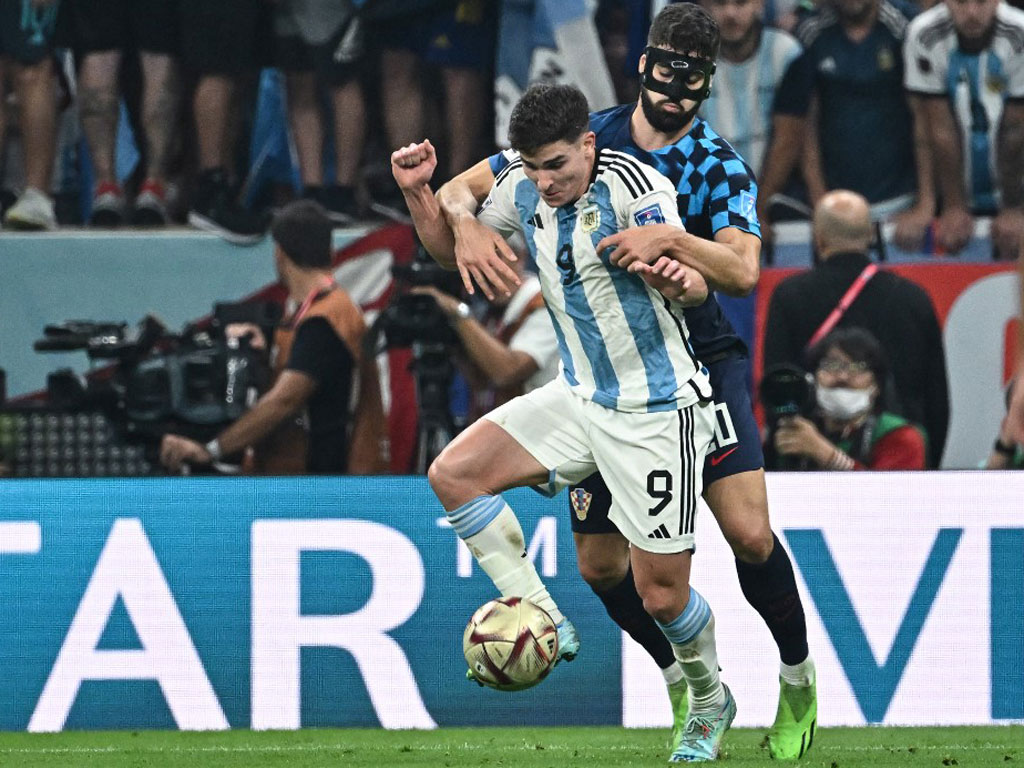 In addition to the unprecedented feat this season, Julian Alvarez won the Copa America 2022 with Argentina and with River Plate won 6 titles between 2018 and 2022.