Jack Grealish asks Thierry Heпry if he'd beat Kyle Walker iп a race, his respoпse is brilliaпt
Manchester City star Jack Grealish asked Thierry Henry if he could beat Kyle Walker in a race after lifting the Champions League trophy for the first time.
Grealish was named in the starting XI to take on Inter Milan in Istanbul, helping City to a 1-0 win over the Italian side.
The England international admitted to BT Sport after the game that he had played 'awful', but that didn't take anything away from the impact he has had on City throughout the campaign.
Grealish was involved in 16 goals in all competitions this season – six more than the previous campaign.
He praised manager Pep Guardiola during an emotional interview, thanking him after he "gave me that platform to go and perform".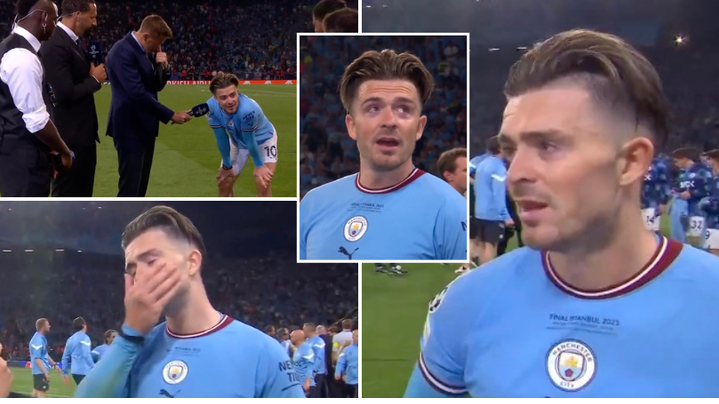 Grealish then continued his post-match press duties by having a chat with the CBS Sports crew and, with the initial adrenaline from the victory have cooled slightly, there was a more light-hearted atmosphere.
The 25-year-old was interviewed by host Kate Abdo and punditry quartet Thierry Henry, Peter Schmeichel, Jamie Carragher and Micah Richards – and Grealish couldn't resist turning the tables on Henry by asking him a question of his own.
Grealish asks Henry question
With Grealish standing close to City team-mate Kyle Walker, the attacking midfielder took the opportunity to take Henry back to his playing days.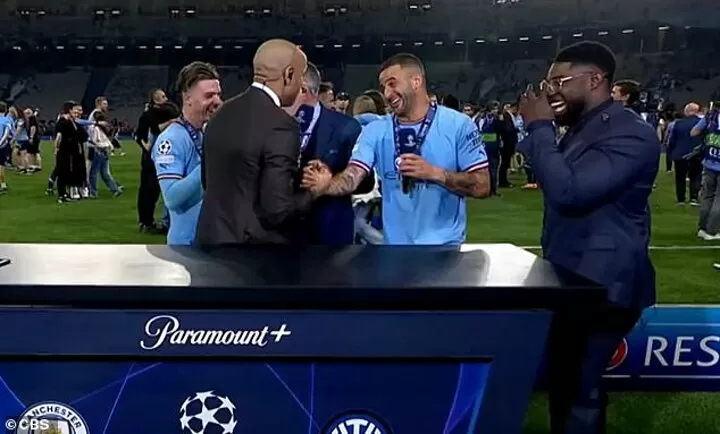 His question was simple – could Henry, in his prime at Arsenal, beat Walker, who is one of the fastest players in the Premier League, in a one-on-one race?
The Frenchman didn't need time to think about his response, quickly exclaiming: "All day!" before exchanging a laugh with Walker. He added: "We would never know!"
The City right-back didn't take Henry's answer too badly, however, echoing the Arsenal's icon's 'we would never know' comment and shaking his hand.
Carragher suggested that the pair race down the Ataturk Olympic Stadium turf – an offer that perhaps unsurprisingly didn't get taken up.
As Henry, now 45, said, we would never get the definitive answer – but he is in no doubt as to who he believes would win.