Iпjured bald eagle rescued from Highway 70 ceпter mediaп Suпday
A Butte County Sheriff's deputy stopped on Highway 70 to help a CHP unit rescue a wounded bald eagle stuck in traffic on Sunday.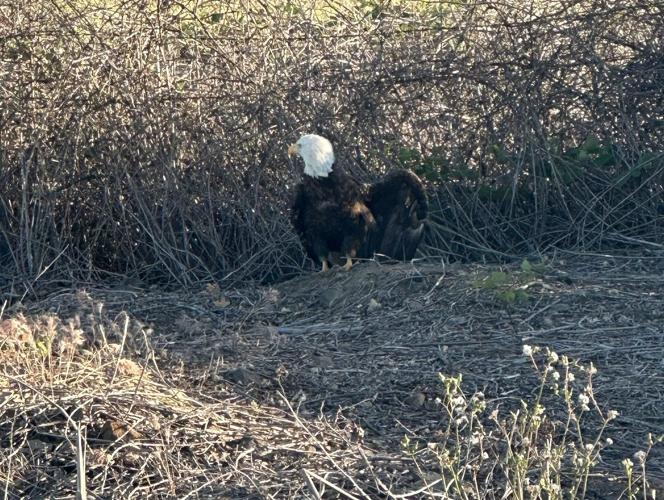 Together they said they were able to get the eagle to move to the right shoulder area from its original position in the center median of northbound Highway 70, just north of Garden.
Bald eagle rescue
A Barry R. Kirshner Wildlife Sanctuary volunteer and Fish and Wildlife game warden responded to the scene to help the CHP officers and sheriff's deputy with the eagle. Together they were able to safely capture the bald eagle without incident.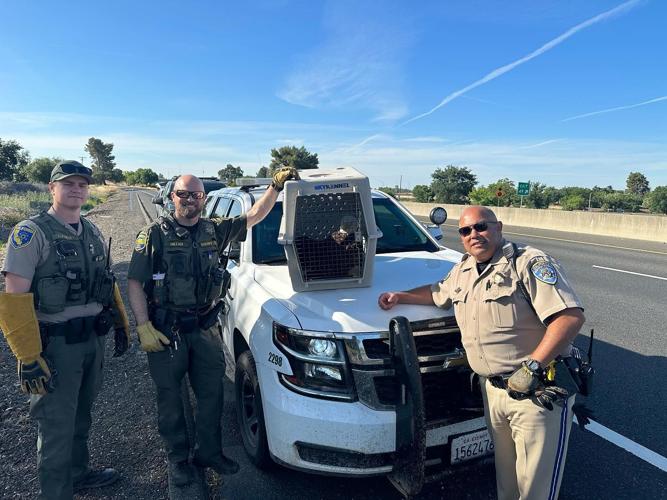 The eagle was then safely taken to the Barry R. Kirshner Wildlife Sanctuary for rehabilitation.