The theme of this year's Bald Eagle nesting season in Florida was most certainly resilience. End-of-season data compiled by the Audubon EagleWatch Program found 148 nests lost due to Hurricane Ian in September, 2022.
Typically, when an eagle pair loses a nest, they rebuild in another suitable tree. In the storm's path, however, suitable trees were also lost. With few other options, many eagle pairs rebuilt their nests in spindly, bare branch trees or man-made structures. Roughly 70 percent of the eagle pairs that lost their nests were able to rebuild, despite massive tree loss.
From those rebuilt nests, more than 100 chicks have fledged, including eaglets E21 and E22 of the Southwest Florida Eagle Cam nest.
Shawnlei Breeding, Audubon's EagleWatch Program Manager, and Managing Editor at WGCU, Mike Braun, join us to explore our fascination with the iconic birds and how bald eagles are able to endure Florida's ever-changing landscape.
About the EagleWatch Program
As one of the premier community science programs in Florida, EagleWatch works to protect approximately 40% of the state's nesting pairs.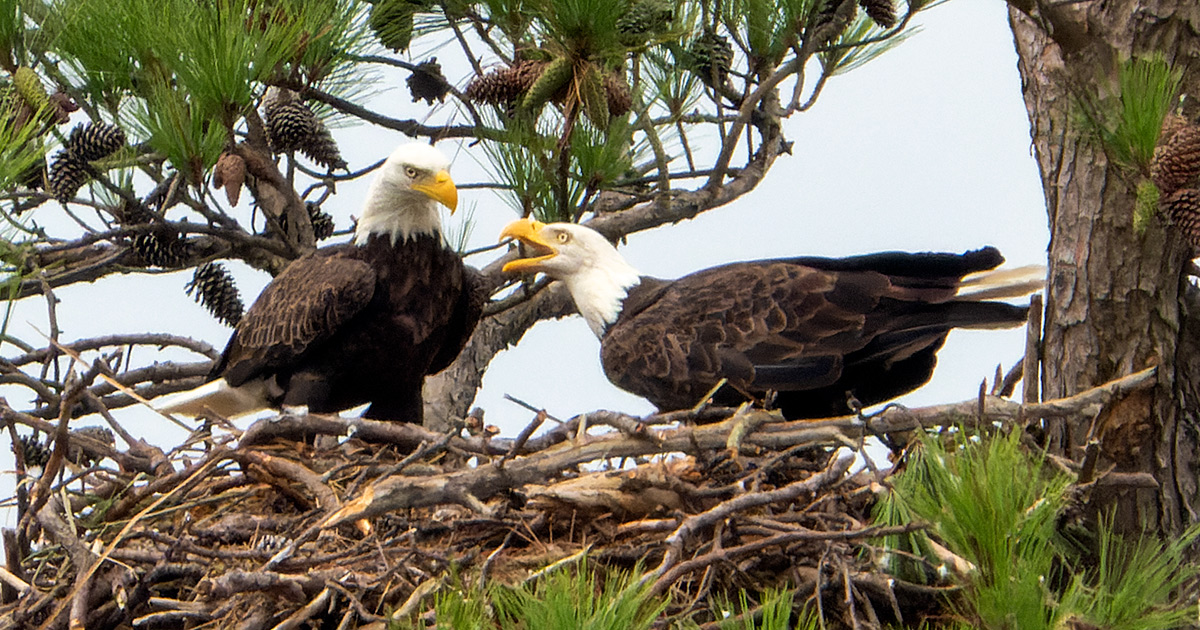 The Audubon EagleWatch Program has over 600 dedicated volunteers currently monitoring more than 1000 eagle nests in Florida. Today the program reaches many communities statewide, providing awareness of eagle nesting activities and conservation efforts for this iconic species.