Erling Haaland's response to being booed by Arsenal supporters following his substitution in the Community Shield was priceless.
Haaland started up front at Wembley Stadium but did not score as he was removed shortly after the hour mark.
Arsenal fans greeted him with a storm of boos, expressing their displeasure with the superstar forward.
The prickly reception did not go missed by the footballer, who responded brilliantly.
As he walked off the field, Haaland raised three fingers to the Arsenal fans, a reference to Man City's treble-winning season last season.
In the 2022/23 season, the Blues won the Premier League, the FA Cup, and the Champions League.
Cole Palmer, who came on for Haaland, scored in the 77th minute with a beautiful curling strike past Aaron Ramsdale. The Gunners equalized on a deflected goal by Leandro Trossard deep into stoppage time before winning the penalty shootout 4-1.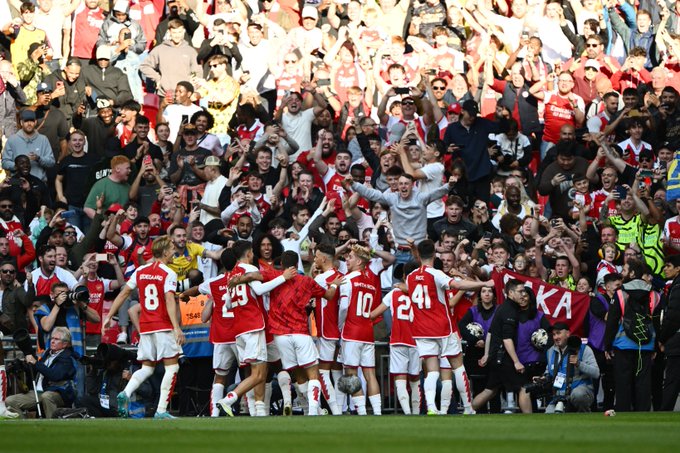 The Norwegian has now gone six games without a goal for Man City after scoring 52 goals in all competitions last season.
He earned the Premier League Golden Boot title after scoring a Premier League record 36 goals, as well as 12 goals in his team's successful European campaign.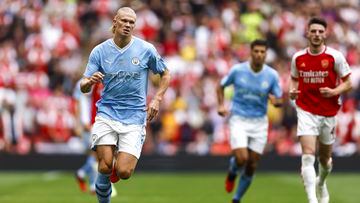 Pep Guardiola and Man City fans alike will be looking for another productive season from the 23-year-old when they kick off their 2023/24 season next Friday against Vincent Kompany's Burnley.
How many goals does Haaland expect to score next season? Please let us know what you think.