Sometimes, even the most treasured bird in the United States needs a little help from local law enforcement, like the bald eagle that was hit by a vehicle in western Wisconsin earlier this week.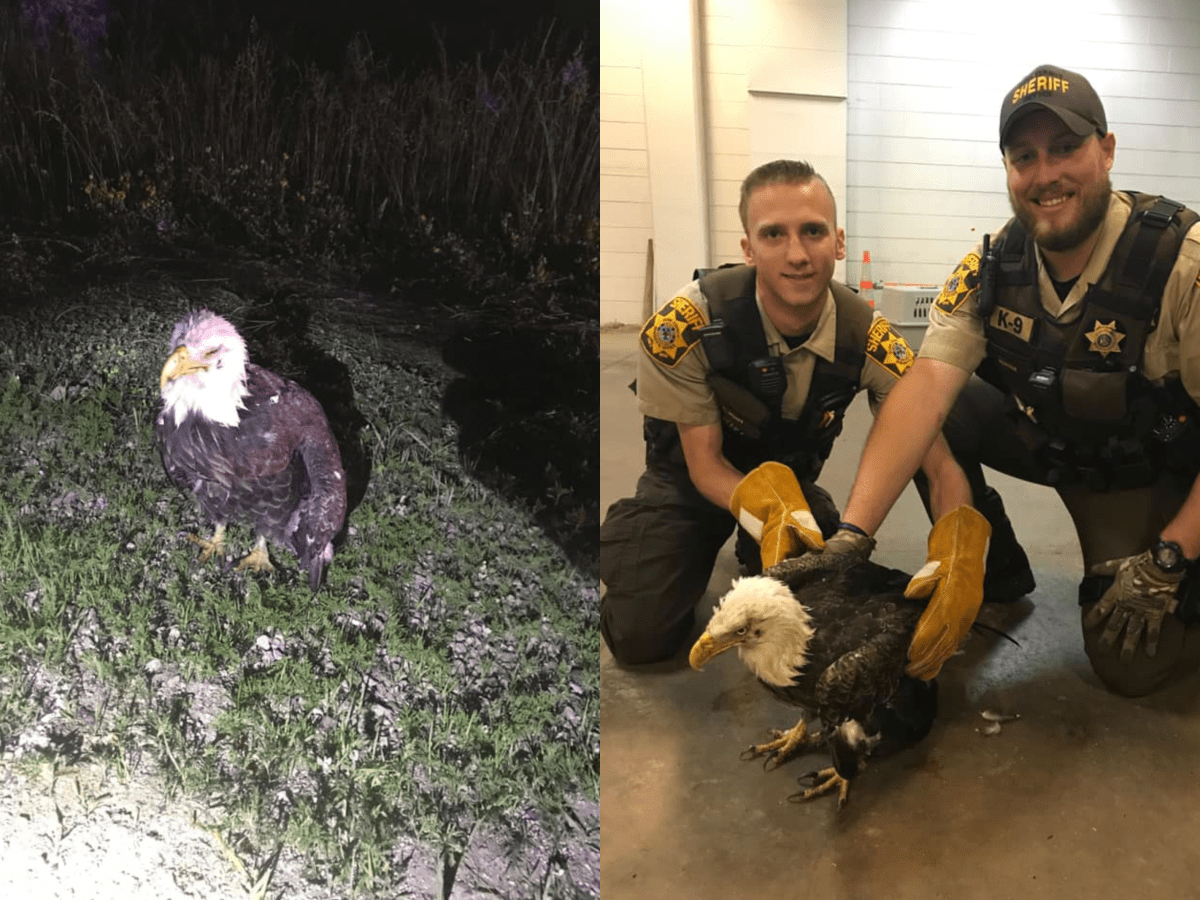 The Dunn County Sheriff's Office posted photos of the eagle, one as it sat injured near the side of the road after being hit Monday night, and another with two deputies who cleaned it up before transported it to the Wisconsin DNR for treatment.
"This poor guy was found injured after being struck by a car last night. Deputy Hunt and Deputy Porter took the injured eagle back to our office until it could be turned over to the DNR. Great job Deputies!" the sheriff's office Facebook page says.
The post doesn't say what type of vehicle hit the eagle, nor does it go into any detail about where it was struck. Dunn County, however, is located due east of the Twin Cities and just west of Eau Claire, Wisconsin.
According to a 2018 study by the Wisconsin DNR, bald eagle numbers at at record levels in Wisconsin, with more eagle nests along the Mississippi River and other waterways in western parts of the state. In Dunn County, specifically, there were 12 nests record in the 2018 study.
The current condition of the eagle is unknown, but the post from the sheriff's office is a promising one. And it's sure to bring an extra level of patriotism on the Fourth of July.