After a 1-1 draw at the Bernabeu in the first leg of the semi-final the previous week, Blues fans knew they had to do their share to make the Etihad Stadium a place Real Madrid feared.
City's аɡɡгеꜱꜱivе and energetic start was rewarded with a spectacular goal by Bernardo Silva after 23 minutes, who then doubled our advantage 14 minutes later.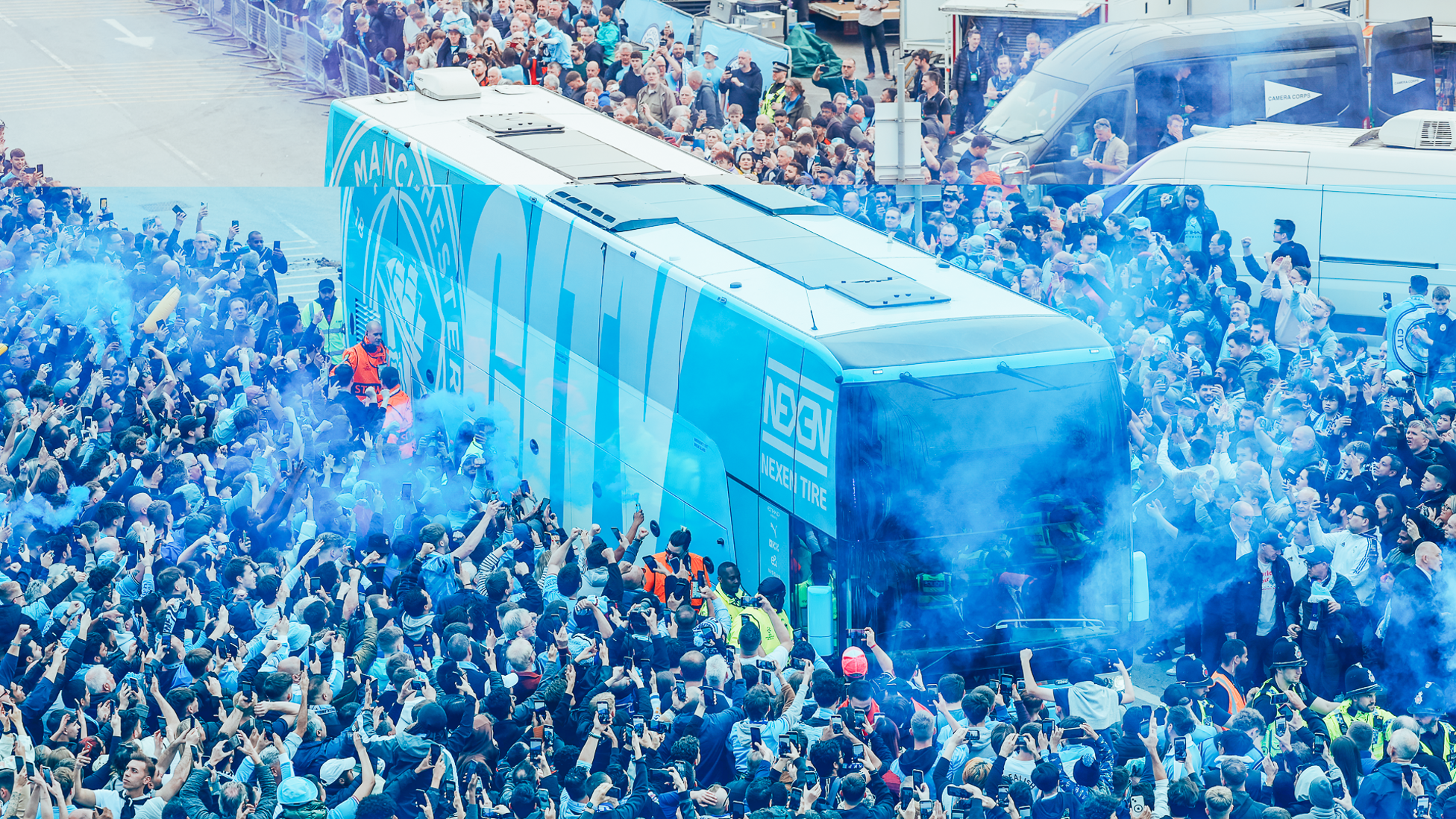 Manuel Akanji and Julian Alvarez scored in the second half to complete Guardiola's team's dominant performance.
There was not a single corner of the Etihad that was not filled with nervousness and enthusiasm. From the arrival of the team bus to the post-match celebrations by supporters and players, our club photographers captured every moment.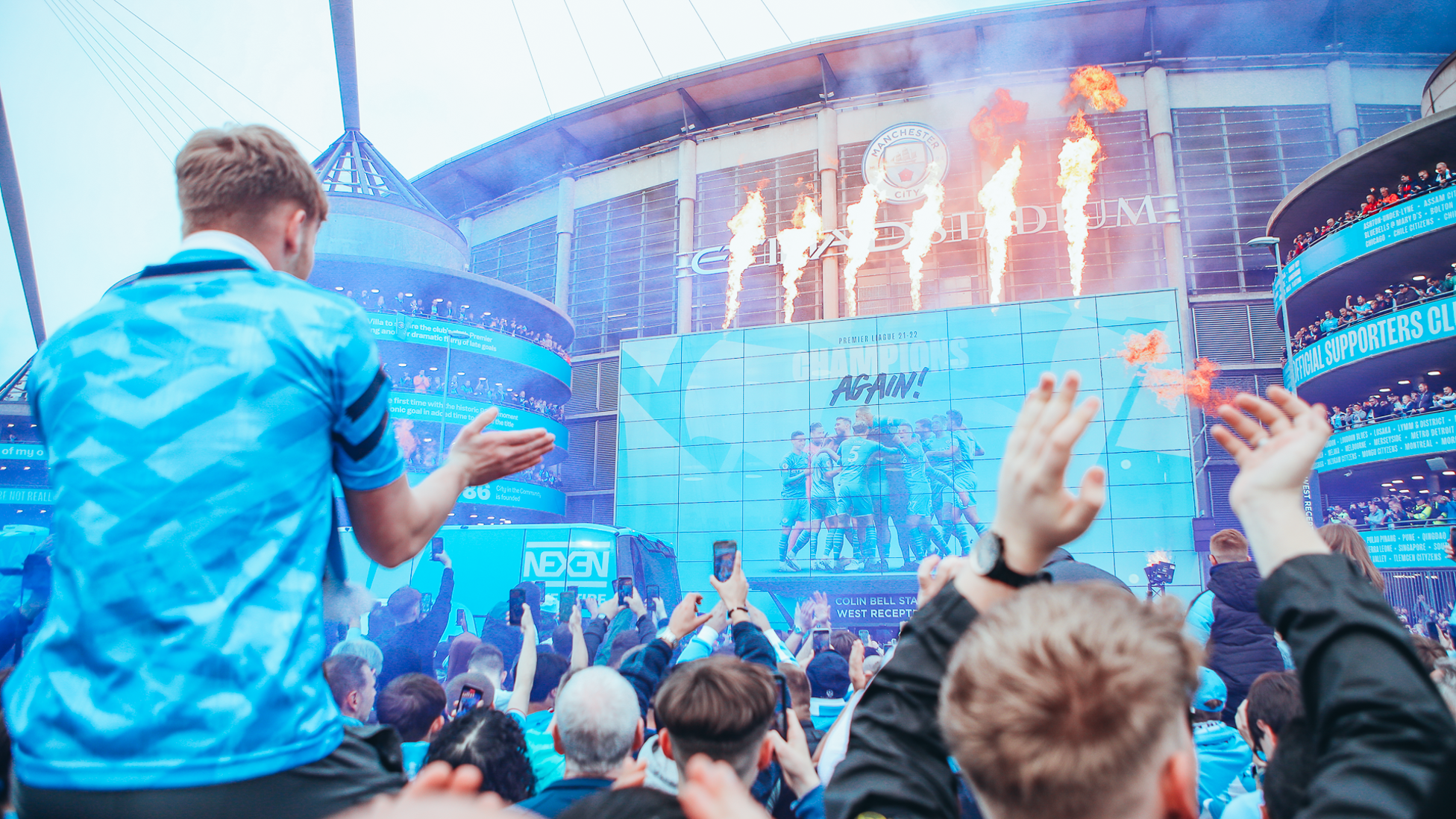 Below are the finest images from a magnificent night at the Etihad Stadium.
LET THEM THROUGH!: The City team arrives at a sea of supporters outside the stadium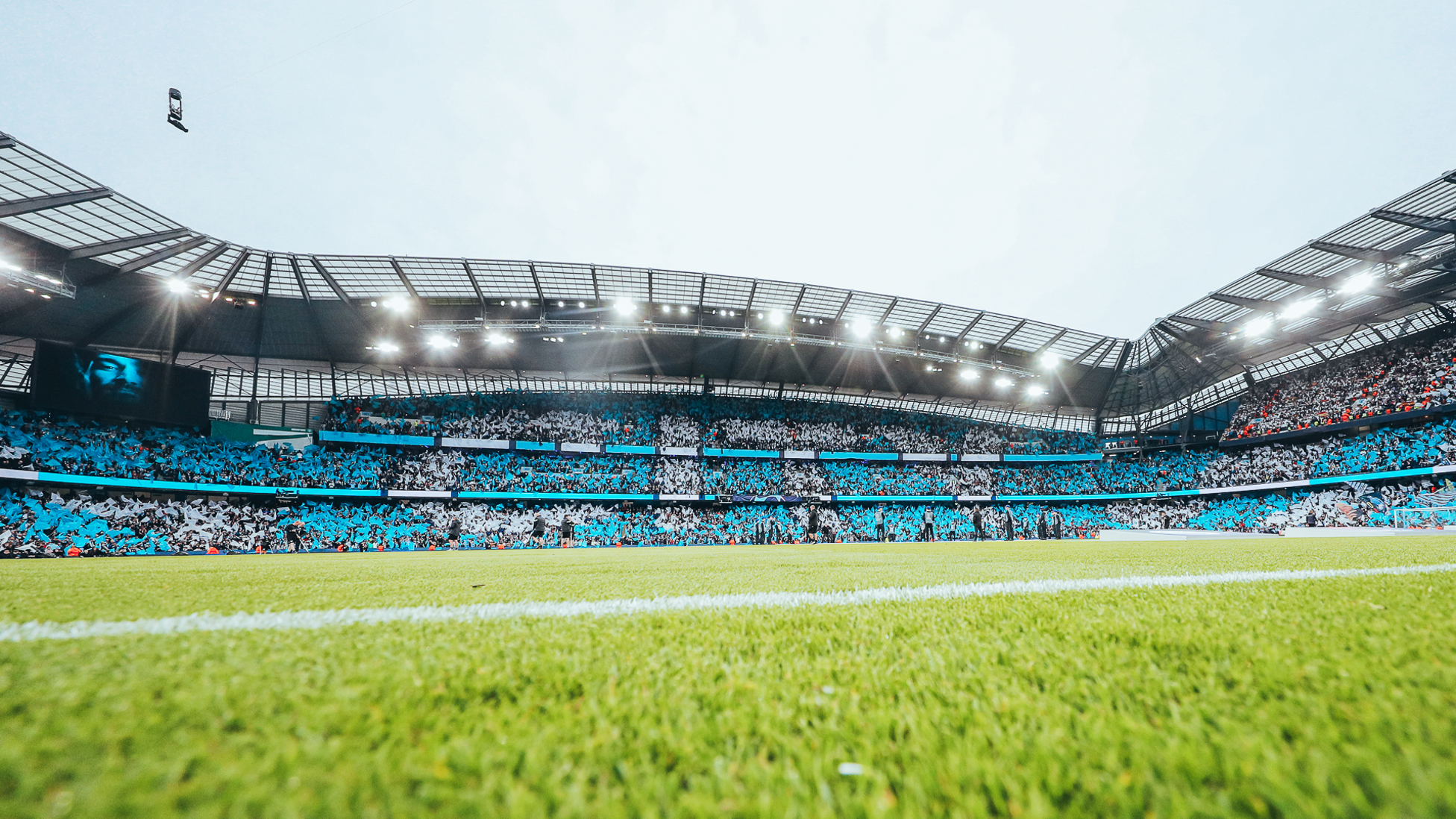 As the players are greeted by supporters, the temperature at the Etihad rises due to a fire display
A MOMENT OF QUIET: Just before the competitors enter the field, the stadium's spectators put on a show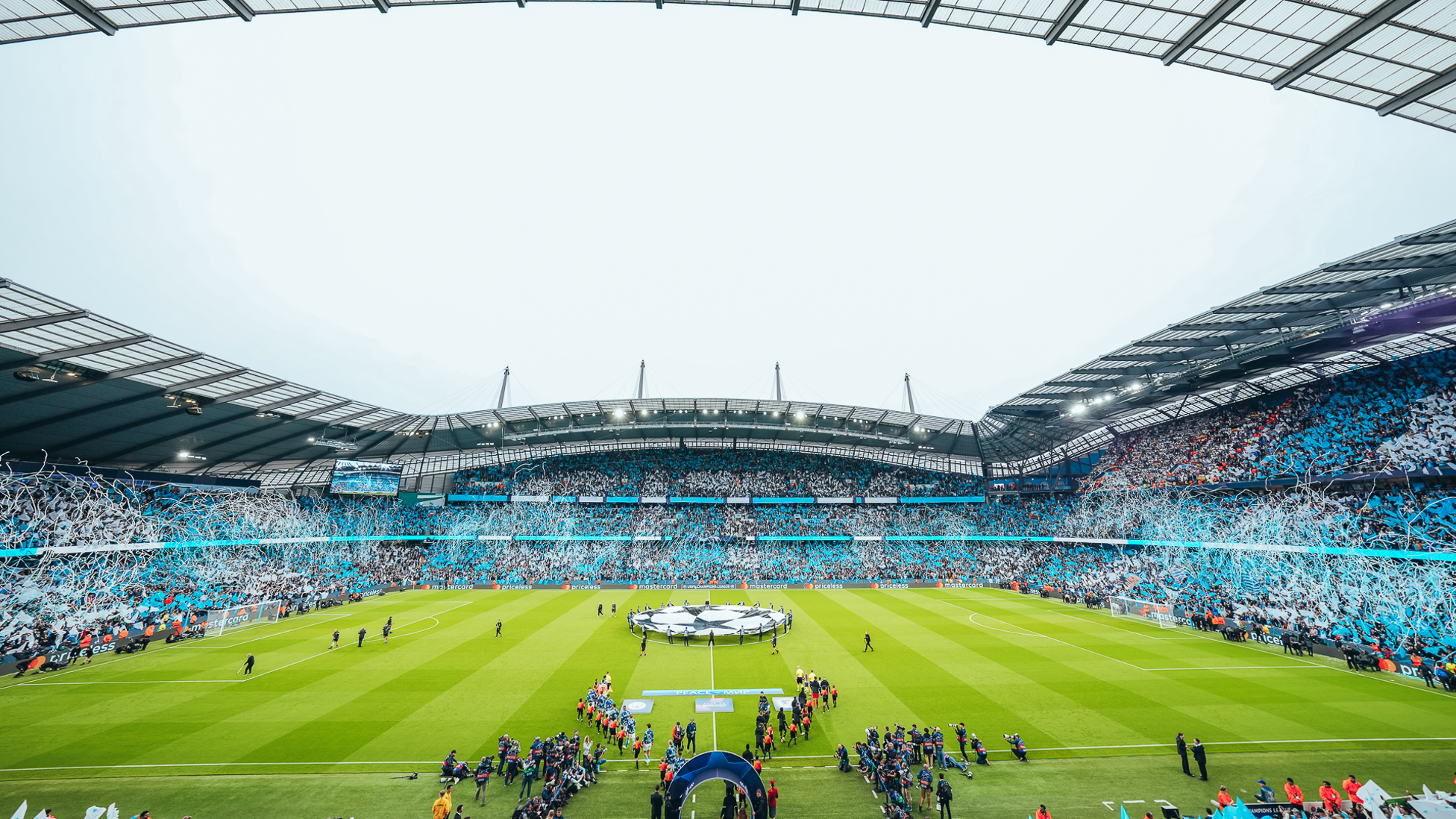 THE ETIHAD: A moment of awe as the players walk out amid a cacophony of commotion
A MOMENT TO REMEMBER: Pep Guardiola celebrates the first of four goals scored at the Etihad Stadium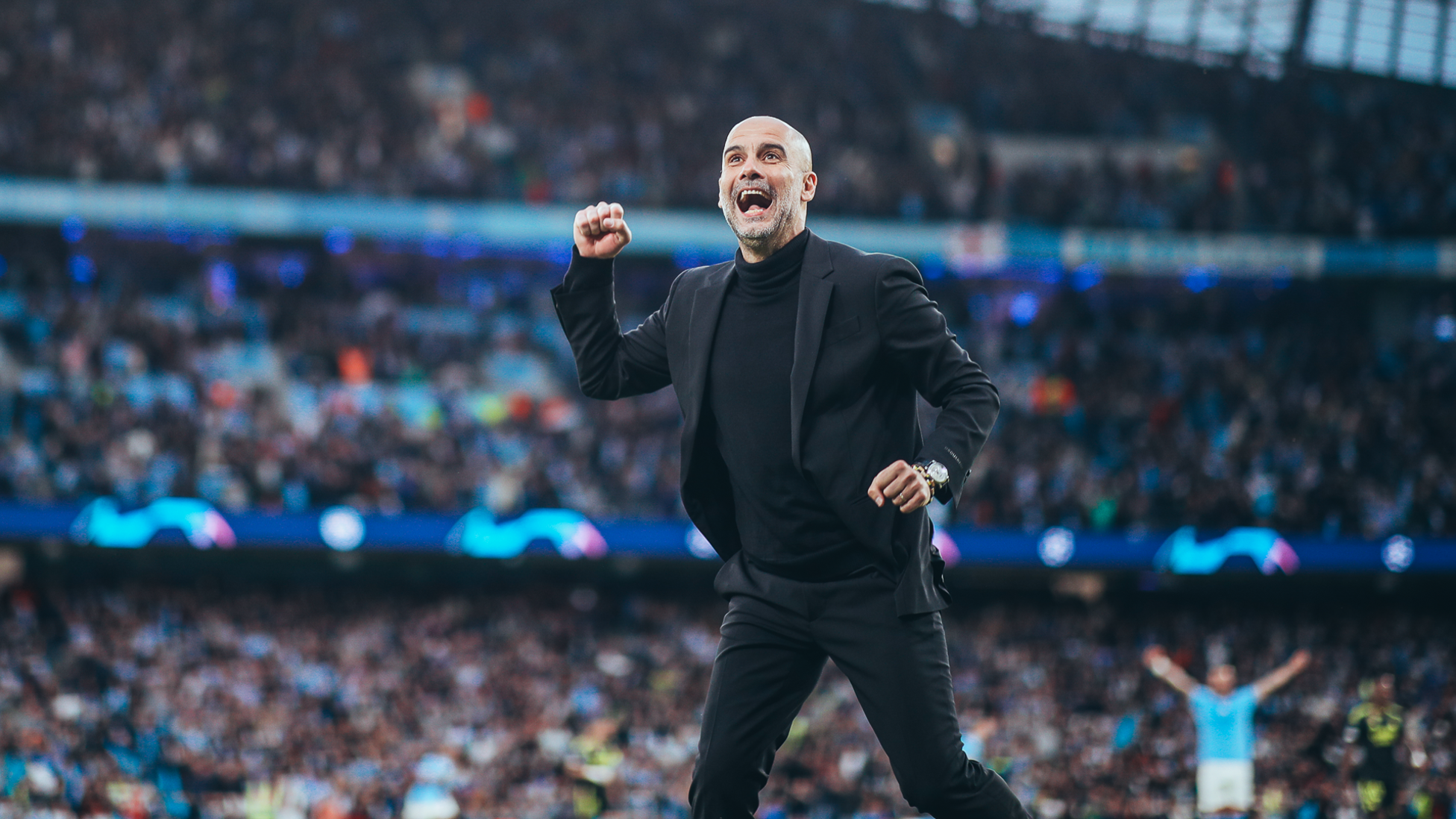 BEAUTIFUL BERNARDO: Bernardo Silva, the game-changer, cannot conceal his passion for City and what it means to score in such a crucial game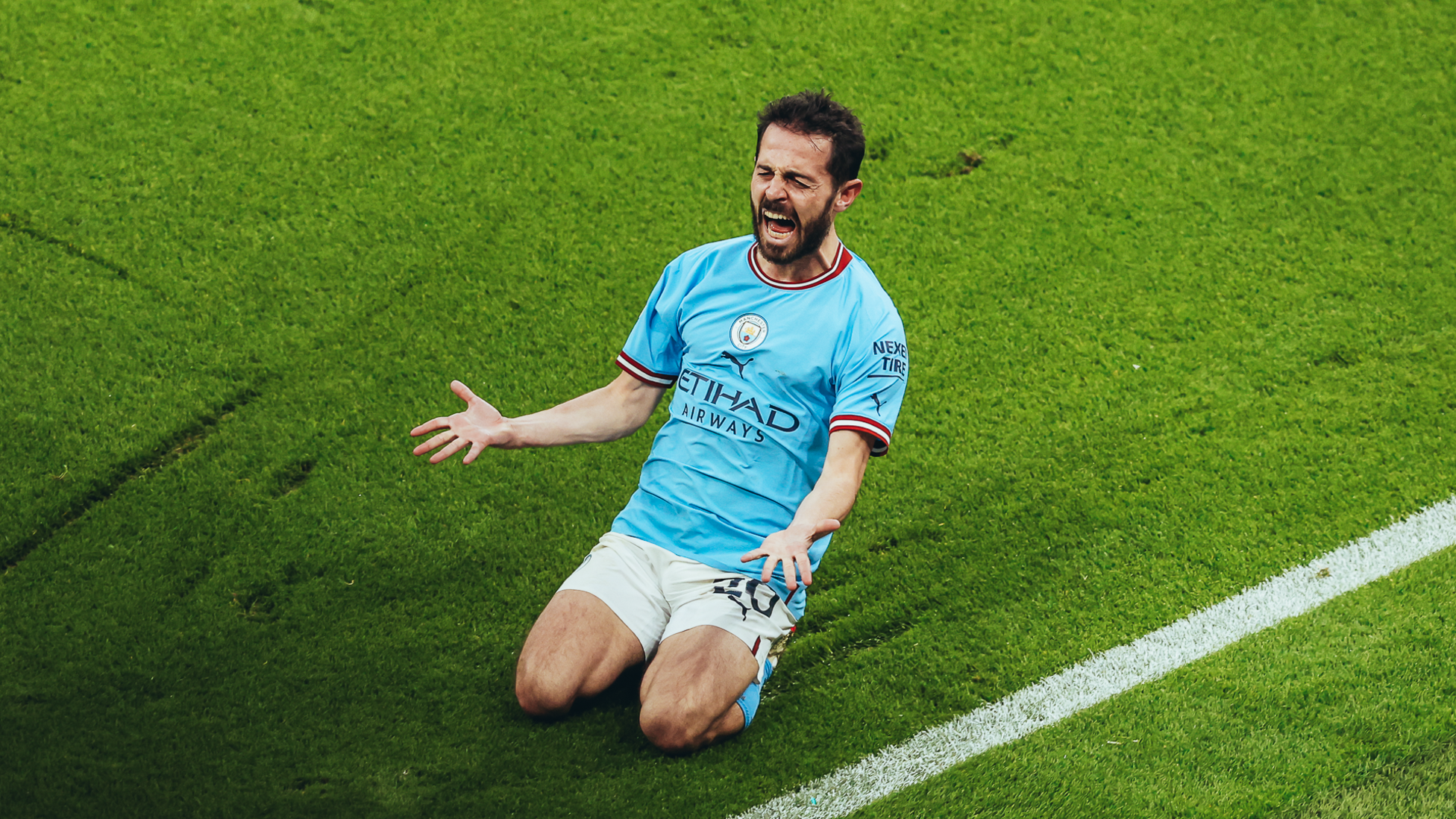 THE POZNAN: Who wouldn't want to do the Poznan after that performance?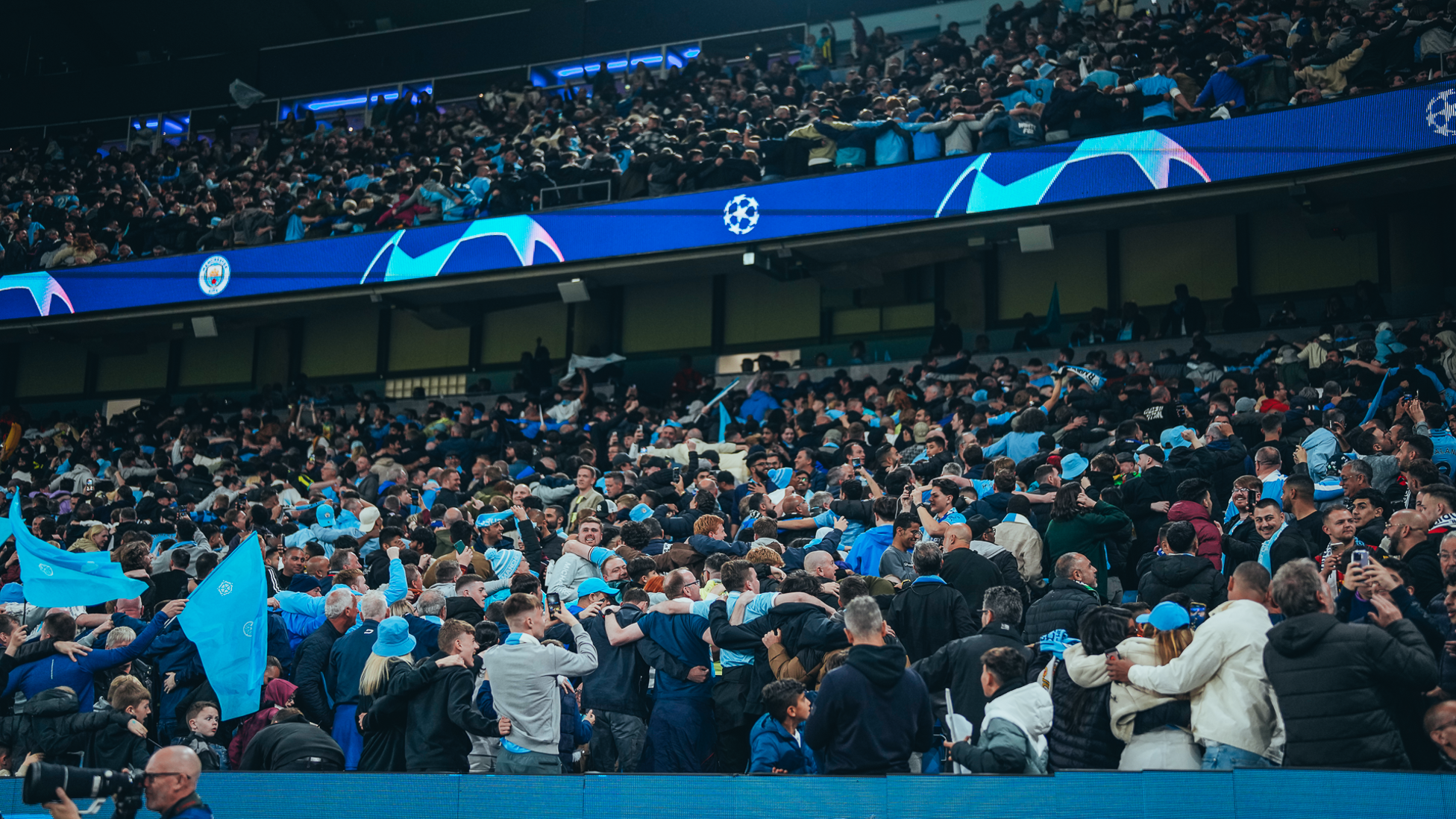 The manager cannot help but appreciate the moment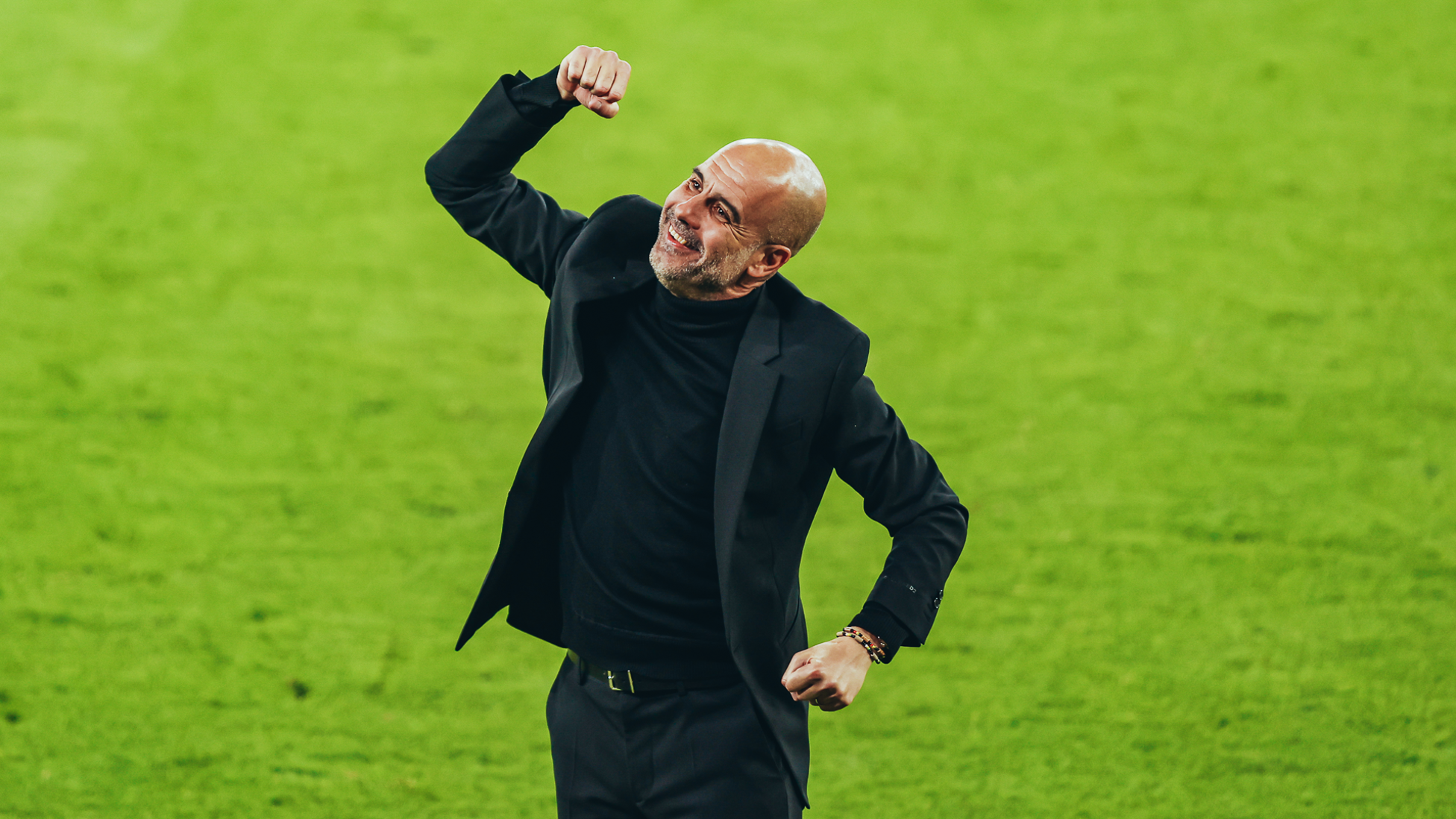 THE TEAM: The zeal, the venue, the supporters, and the team. We enjoy it all!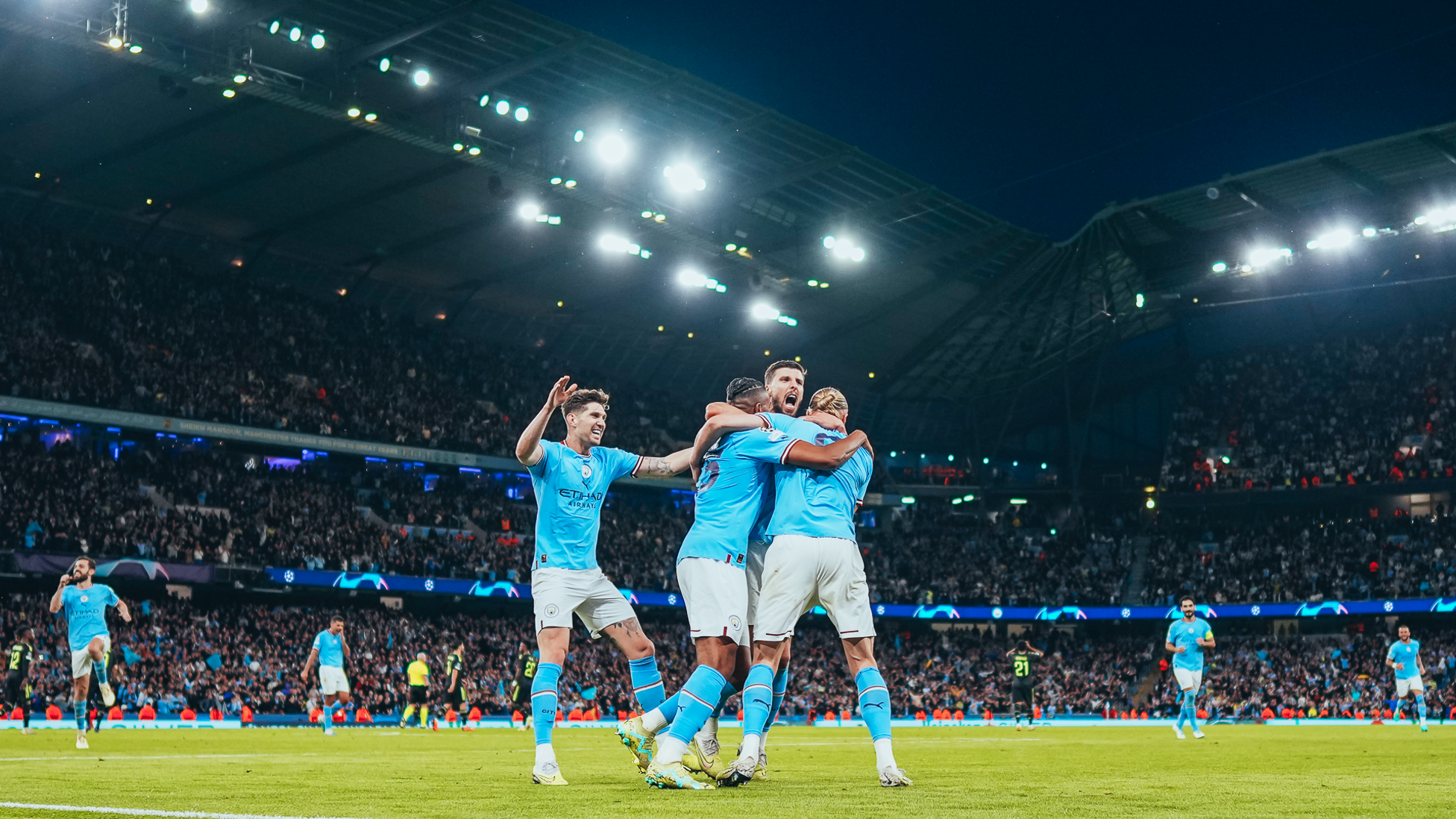 Erling Haaland drapes the Norway flag over his shoulder in celebration of his first Champions League final appearance.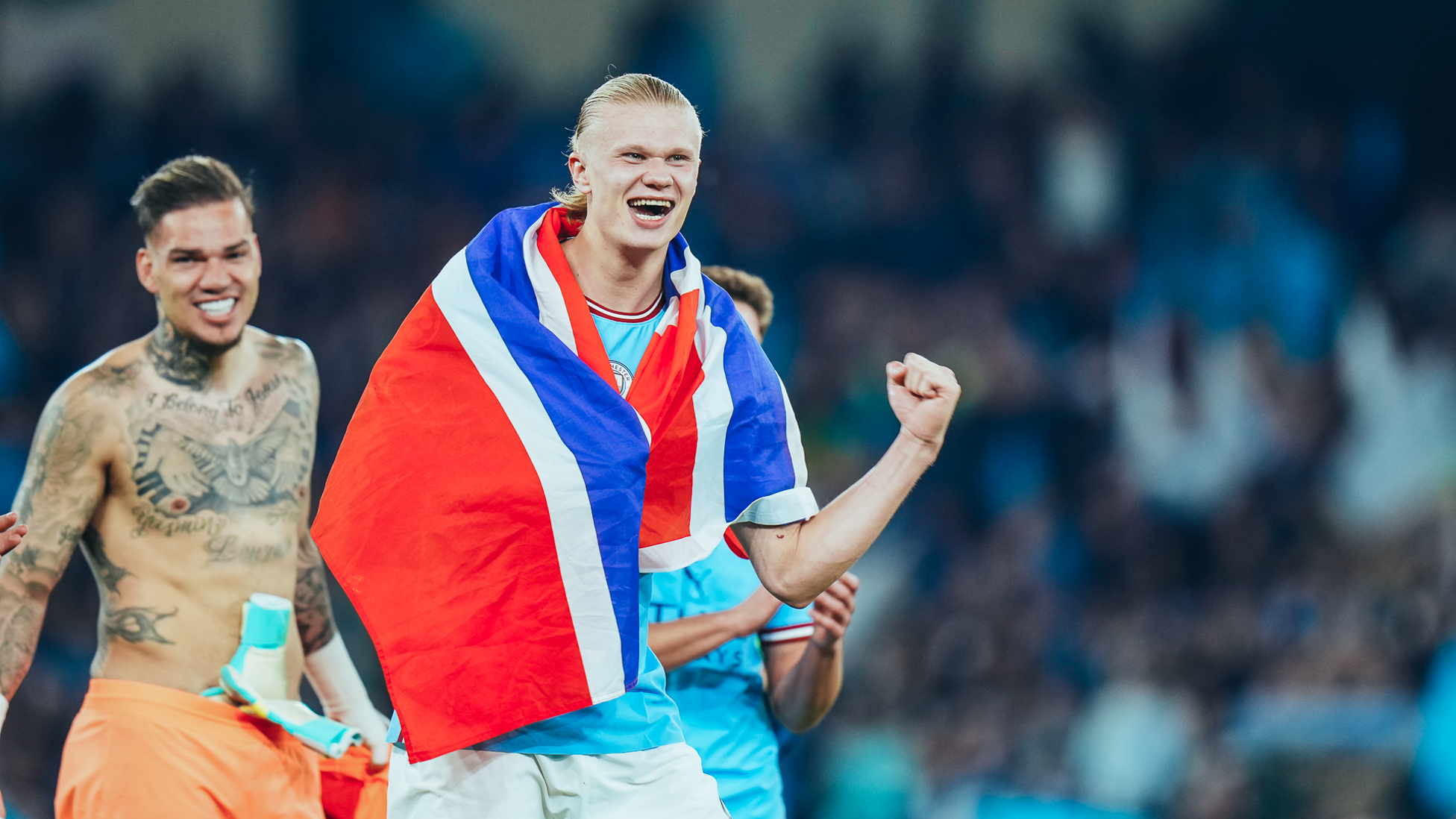 Ruben Dias celebrates with colleague defender John Stones after the match.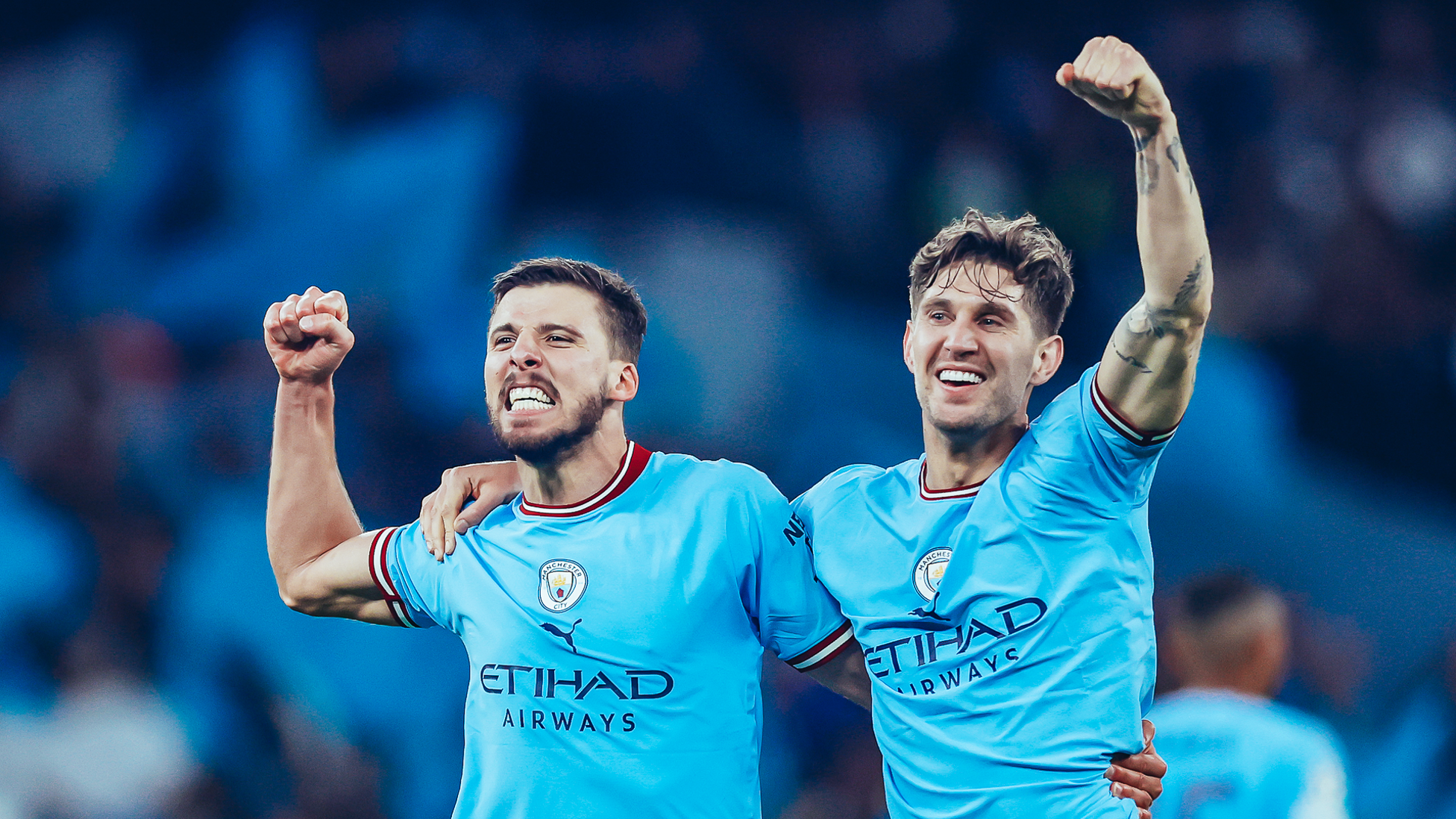 Pep Guardiola and Erling Haaland commemorate City's accomplishment with a warm embrace.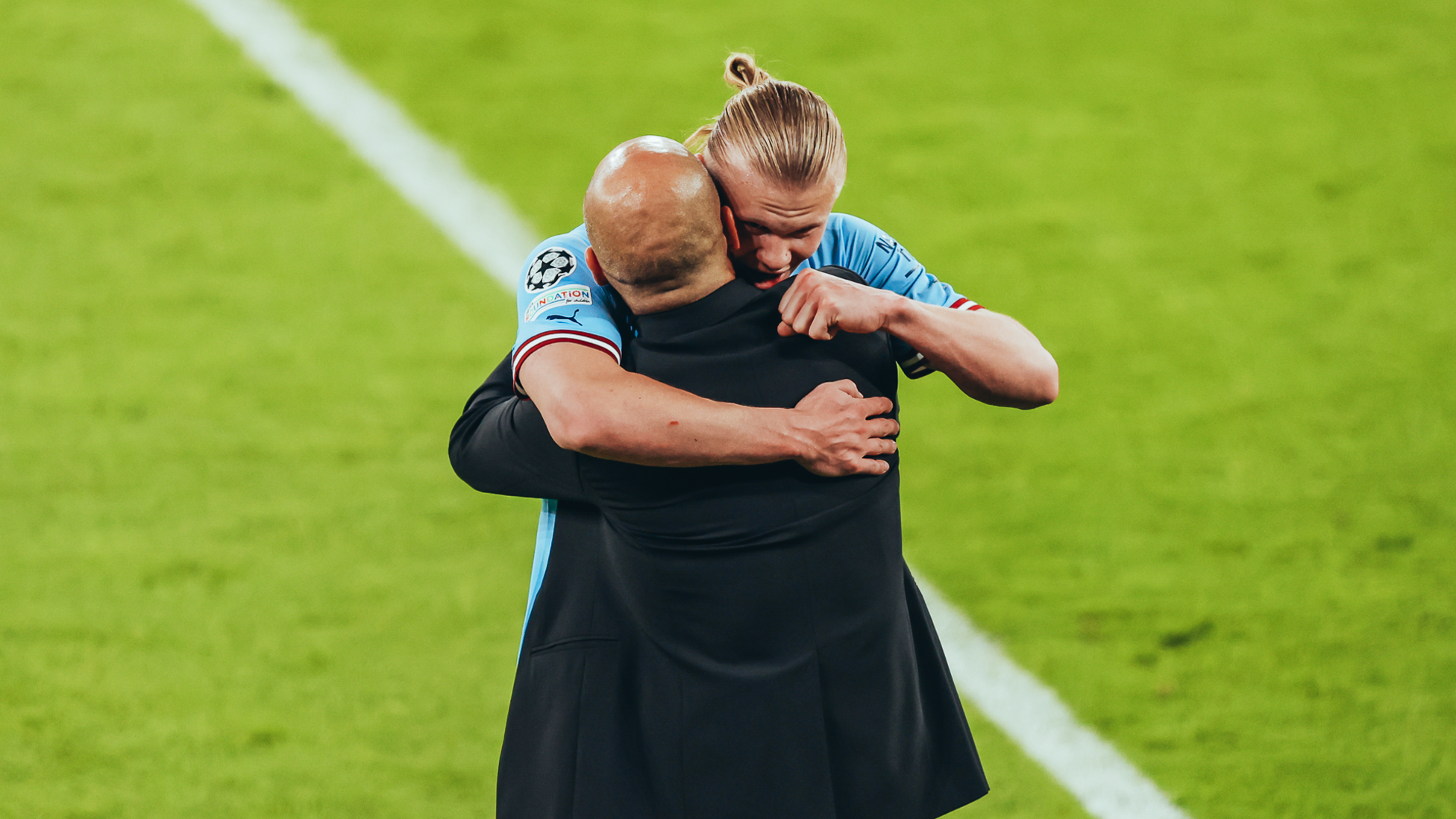 Bernardo Silva poses with his accolade as OUR MATCH'S MAN OF THE MATCH after an outstanding performance.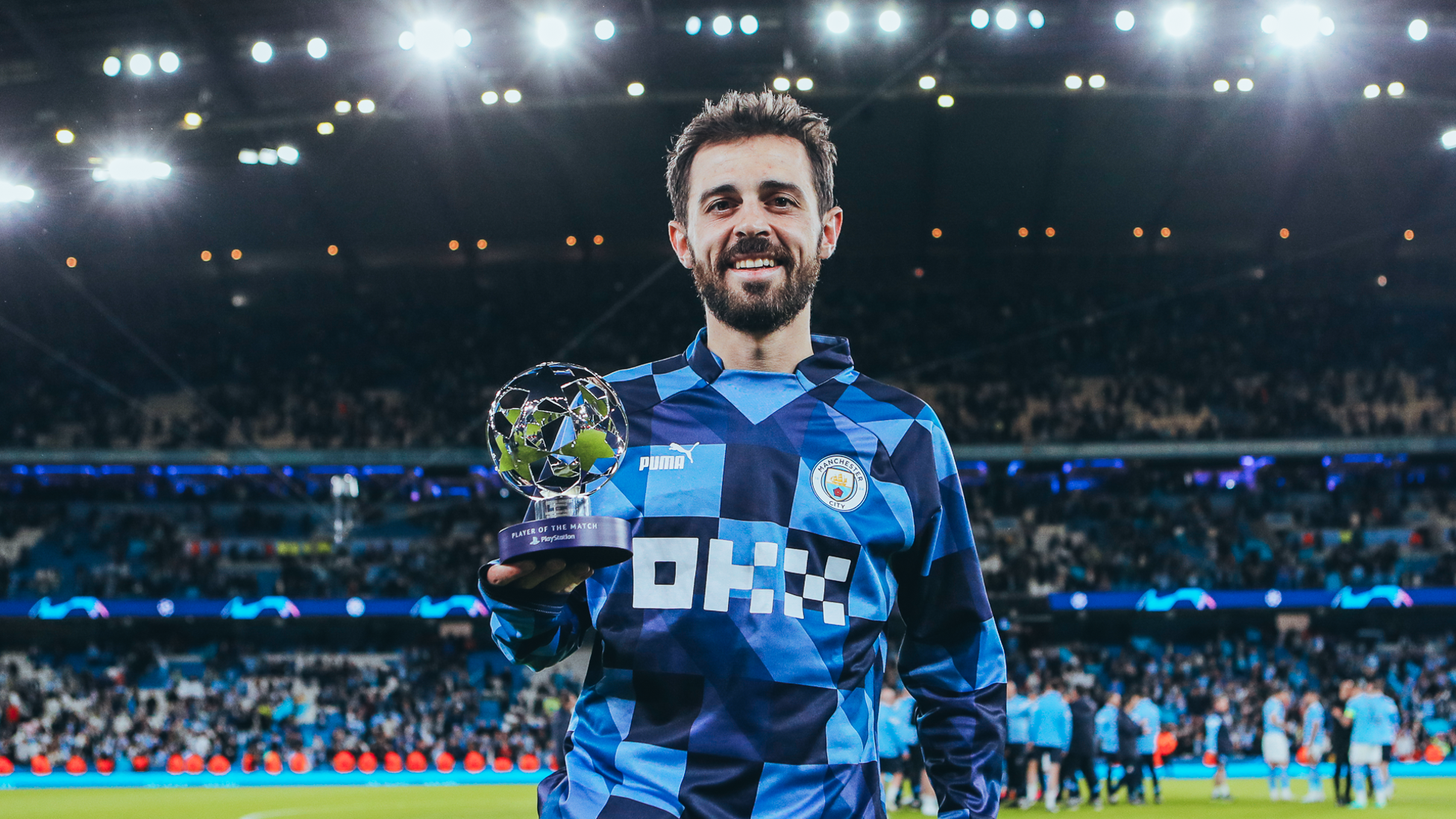 NEVER FORGET: Some of us were born here, while others were drawn here, but we all call it home!