The bird was wounded in Skagit County. Wildlife workers are hoping for a full recovery.
A wounded bald eagle is recovering at a Snohomish County wildlife center after suffering a broken wing.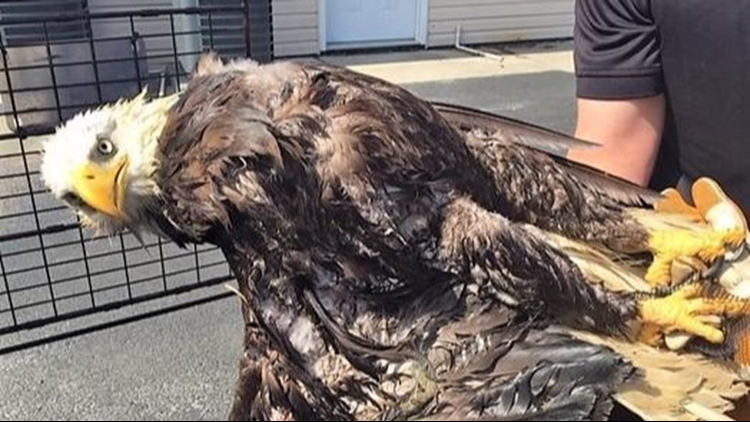 "You can tell she's not very happy about being here," said Jessie Paolello, clinic manager at Sarvey Wildlife Care Center in Arlington.
Workers at Sarvey had to take the adult bald eagle from her cage and put a tube down her throat to hydrate her because she's refusing to eat.
The bird was found off the side of a road in the Skagit County town of La Conner on January 4. Fish and Wildlife workers from both the state and the Swinomish reservation rescued the raptor. It's believed she may have been hit by a car.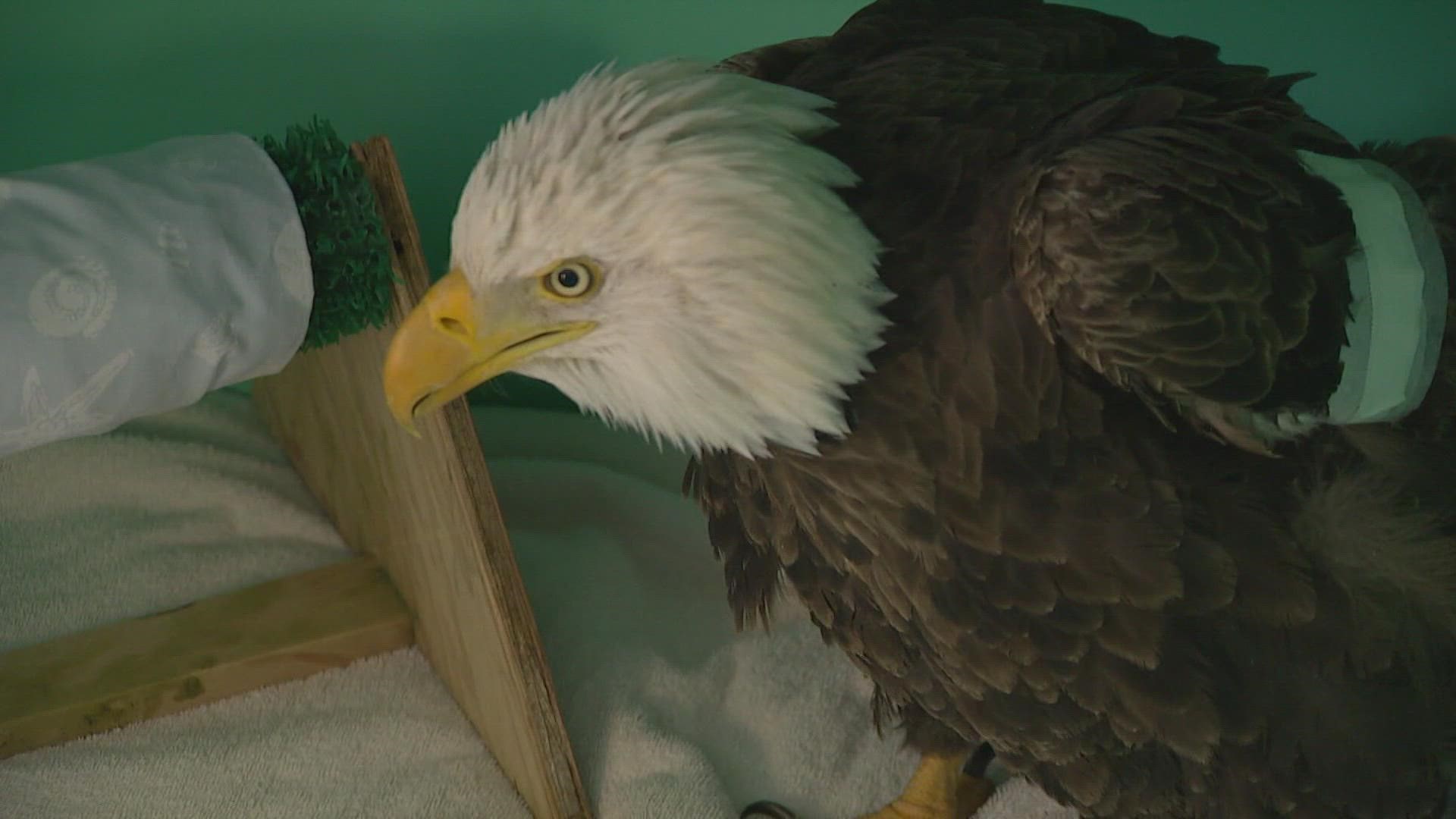 She has a badly wounded wing and isn't able to fly.
"Unfortunately, it's very common for eagles to come in because they were hit by a car," said Paolello. "Eagles are scavengers and will clean up road kill on the side of the road. Sometimes they get too close."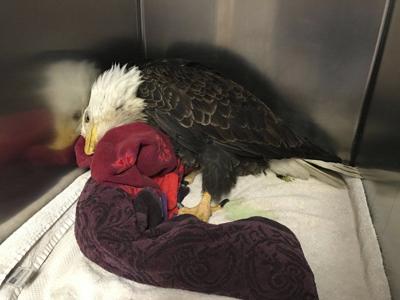 Fortunately, the eagle's injuries aren't life-threatening and she'll likely end up at the center's aviary for rehabilitation, but that's not the only thing Sarvey staff have to worry about.
"We have the bird flu going on right now," said Paolello. "It has been devastating. It's not just geese and ducks. It's eagles, owls, sea birds, hawks."
Wildlife workers say bird flu is killing hundreds of birds around Puget Sound every day.
Paolello says about 50 birds have had to be euthanized at Sarvey since September, alone, and no one can be completely sure what happened to the eagle in Sarvey's care, right now.
"You just don't know," said Paolello. "The animal may have gotten hit by a car because it was sick, so we can't always rule the primary reason for his injury as the only issue."
At this point, staffers simply want the eagle to eat, but she isn't having it, even refusing a big, pink slab of salmon.
For now, workers keep a close eye on the eagle and hope for the best.
"So far all of her tests have come back normal we're very hopeful that she's gonna make a full recovery," said Paolello. "Then we can get her back in the wild to breed and do her thing."