A bald eagle that zoo officials thought couldn't fly surprised everyone when it spooked during a routine maintenance session and flew toward his mesh enclosure with enough force to create a hole and escape, according to the zoo.
The unnamed male bald eagle came to the zoo about a year ago after wildlife rehabilitators found it injured and with broken bones.
The U.S. Fish and Wildlife determined that it could not be rereleased into the wild and needed a permanent home, according to Kaki Heiligenthal, the director of marketing for Brec's Baton Rouge Zoo.
She said the zoo believed eagle was unflighted, or had limited flight capabilities, until it became startled and took off.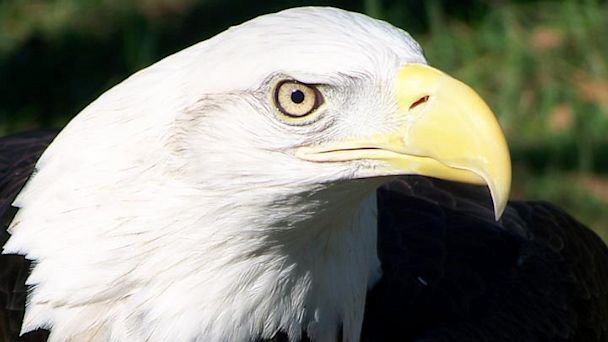 "When he ran into the mesh at the top of the exhibit, it was hard enough to create a hole," Heiligenthal told ABCNews.com today. "It turns out he could fly a little bit better than we had originally anticipated and just took off and kept going."
The eagle escaped on Wednesday morning. Zoo officials have been searching for it ever since and have asked for the public's help in locating the bird.
"We are actively searching," Heiligenthal said. "We've been fielding a bunch of phone calls from people in the area who have seen birds that they believe to be the eagle and we're recording all of those and looking into the ones that seem most likely."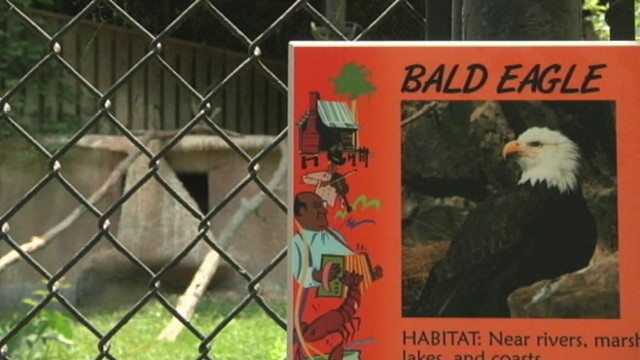 The zoo staff is searching the zoo grounds as well as the surrounding parks and neighborhoods. Heiligenthal said that eagles naturally gravitate toward high places.
"Eagles are not notoriously aggressive, but if someone tried to grab him or something, certainly he could become defensive," she said. "The best thing to do would be to keep him within sight and give the zoo a call so we can send out the proper personnel to come collect him.
"It's been a little over 24 hours, but we're still very hopeful that we'll find him," Heiligenthal said.