From fright to flight, a Florida bald eagle has wildlife officials to thank for saving it.
A boater came across the bald eagle in the water and called the Florida Wildlife Commission. According to the FWC, the eagle likely dove into the water to catch fish and was unable to get away.
The FWC agent and boater were able to get the eagle and pull it out of the water and onto the boat. It was then taken to H.A.W.K.E. Wildlife in northeast Florida.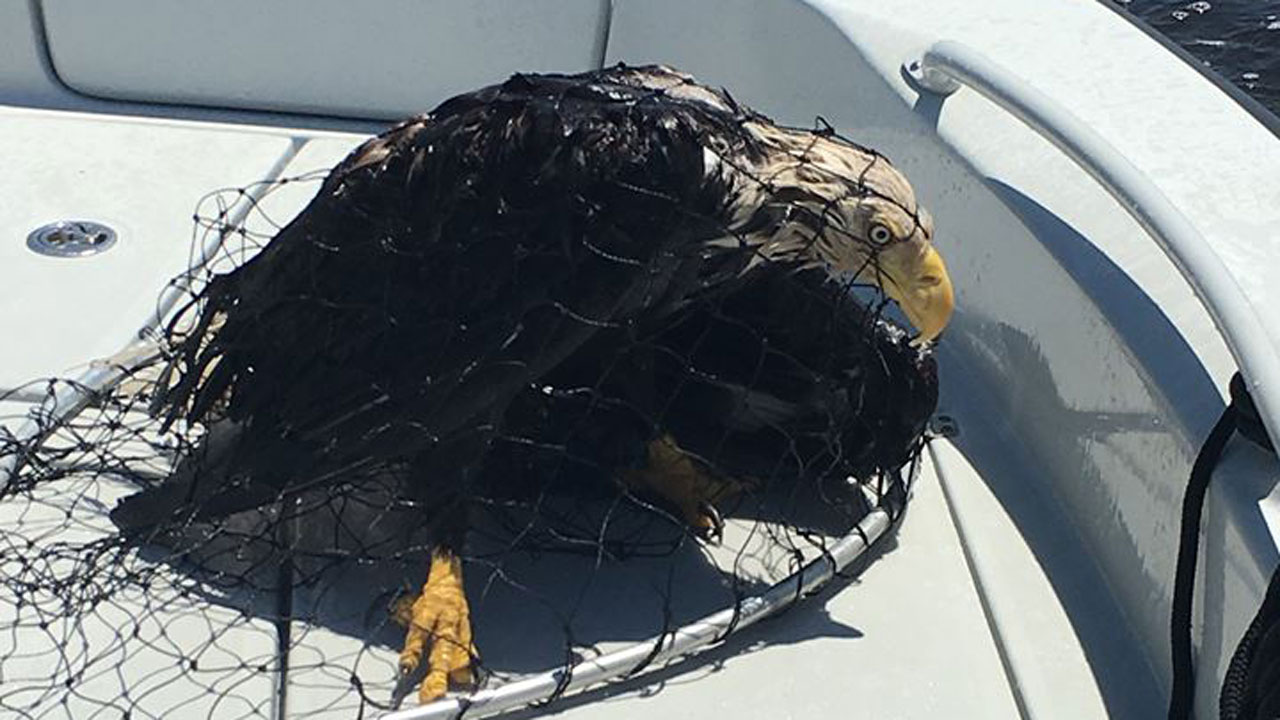 By the next day, the eagle was healthy enough to be released.