The eagle tried to escape the couple's living room for nearly 20 minutes before it ended up flying out of the hole it created in the window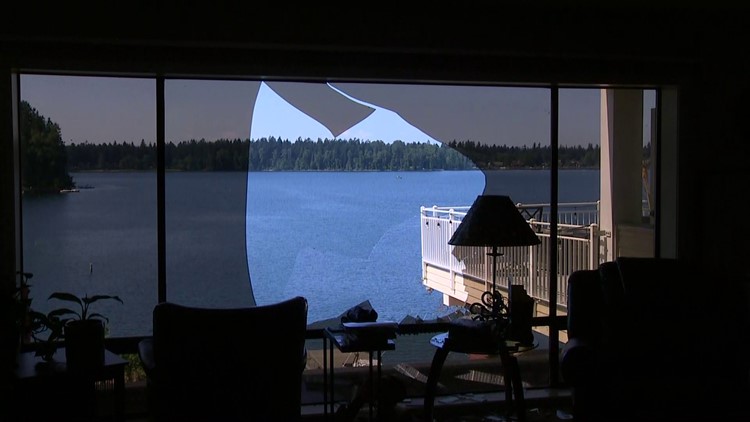 A bald eagle gave Lakewood homeowners quite the scare when it broke through a glass window in their living room on Tuesday morning.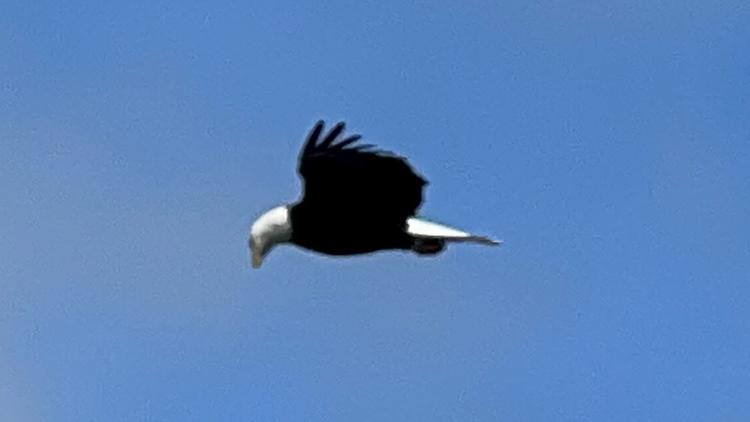 Steve and Jessica Hiatt heard what they thought was an intruder break into their home on American Lake.
Steve told KING 5 he went down to check out the noise, which he described as plates and silverware being thrown around, and instead saw a large wing coming out from behind their living room chair.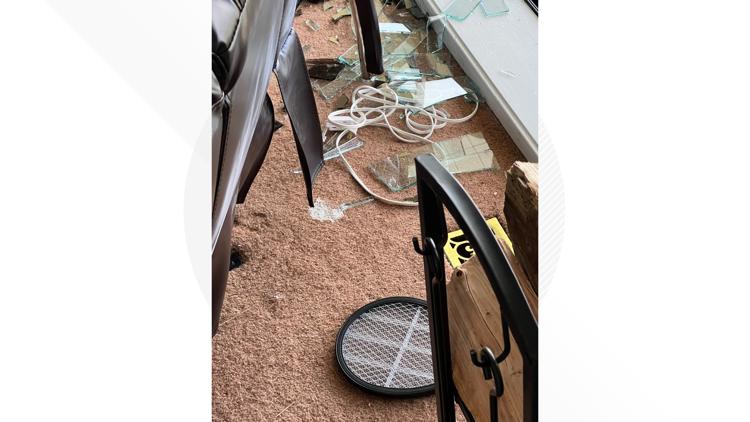 "I went back upstairs because who wants to deal with talons, right? Didn't sound like a good time," Steve said.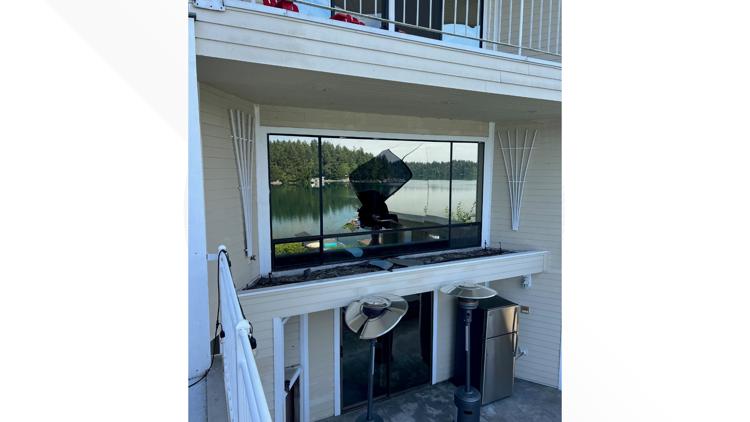 The couple then called the police and a Washington Department of Fish and Wildlife officer arrived at their house.
After nearly 20 minutes of trying, the eagle managed to fly out the way it came in. Steve and Jessica said they watched the bird take off from their upstairs window and he looked "graceful as ever."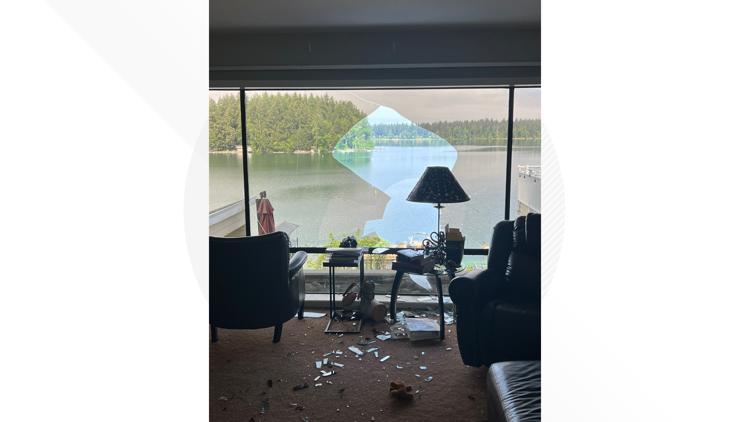 No one in the house was hurt, including the Hiatt's puppy. The only major damage was to their living room window and a nearby plant that "got ripped to shreds."
Jessica said the accident may have actually been a "divine sign" for the pair of eagle lovers. After their wedding last year, they both got eagle tattoos.
"I'd like to look at it that way," Jessica laughed.
According to the Washington Department of Fish and Wildlife, it is usually not best to intervene in a situation like this. The only time when it is okay to intervene in a wild animal's life is if it is clearly sick or injured or if the animal's parents are definitely dead.
In the event of an immediate public safety issue, wildlife violation, or an injured or dangerous animal, please call the WDFW Enforcement office at 360-902-2936 or email [email protected], or call 911.