ARSENAL supporters are dissatisfied with the club's new away kit.
Photos of Arsenal's new bright green and black strip emerged on social media earlier this month, causing quite a stir among Emirates fans.
On social media, Arsenal introduced their new away kit.
The fluorescent strip did not sit well with the Emirates faithful.
After the uniform was formally shown on the club's Twitter account, fans were eager to express their displeasure with it on social media.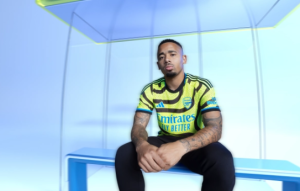 One tweeted: "Can't believe someone said yes, this is a good design."
Another said: "Announcement vid is fire but kit is shocking."
And another said: "Can you get a refund from Adidas? They really screwed up here."
One remarked: "Awful kit. Worst we have had since Adidas took back over."
Another chimed in: "I think we should just give last year's pink kit the game time it deserved and wear that this season."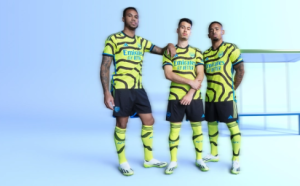 One frustrated Gooner said: "Terrible kit. Whose idea was this?"
And another said: "Cor dear. This is bloody awful."
Arsenal fans will have to fork out £80 to get their hands on the replica top.
However, if customers want to purchase the original match day top, they will have to pay an eye-watering £110.
Arsenal's Premier League season will begin on August 12 at home against Nottingham Forest.
The North Londoners will most likely debut their away jersey against Crystal Palace on August 21.