MARTIN ODEGAARD believes he may have got more of a chance at Real Madrid "if I'd been Spanish" and been given more time to develop.
Odegaard was first lured to Arsenal by Arteta on loan from Madrid before making his move permanent in a £30million deal in the summer of 2021.
2Martin Odegaard has opened up on his struggles at Real MadridCredit: Getty
2The Arsenal skipper is now thriving in the Premier LeagueCredit: Getty
The Norwegian international, 24, has flourished since then and has helped the Gunners to race into a five-point lead this term at the top of the Premier League.
However, he first hit the headlines a mega NINE YEARS AGO when he burst onto the scene with Stromsgodset in his homeland aged just 15.
That caught the eye of Madrid, who swooped to bring him to the Bernabeu in 2015 and he went on to become the youngest player to ever represent the LaLiga giants.
However, he has explained how training with superstars like Cristiano Ronaldo, Luka Modric and Toni Kroos but playing for their B team hindered his progress.
And he believes that if he was not a foreigner then he could have transitioned fully into a first-team regular there.
Speaking to The Players' Tribune, Odegaard said: "They were all very kind, and the ones who spoke English — Kroos, Modric, Ronaldo — took extra care of me in the beginning. They gave me advice and helped me a lot.
"But honestly I don't think any of them were particularly worried about a 16-year-old from Norway taking their place in the team.
"We made this plan with the club that I would train every day with the first team but get regular game time with the B team. It seemed like a smart plan at the time, but it worked out that I ended up not finding my place with either group.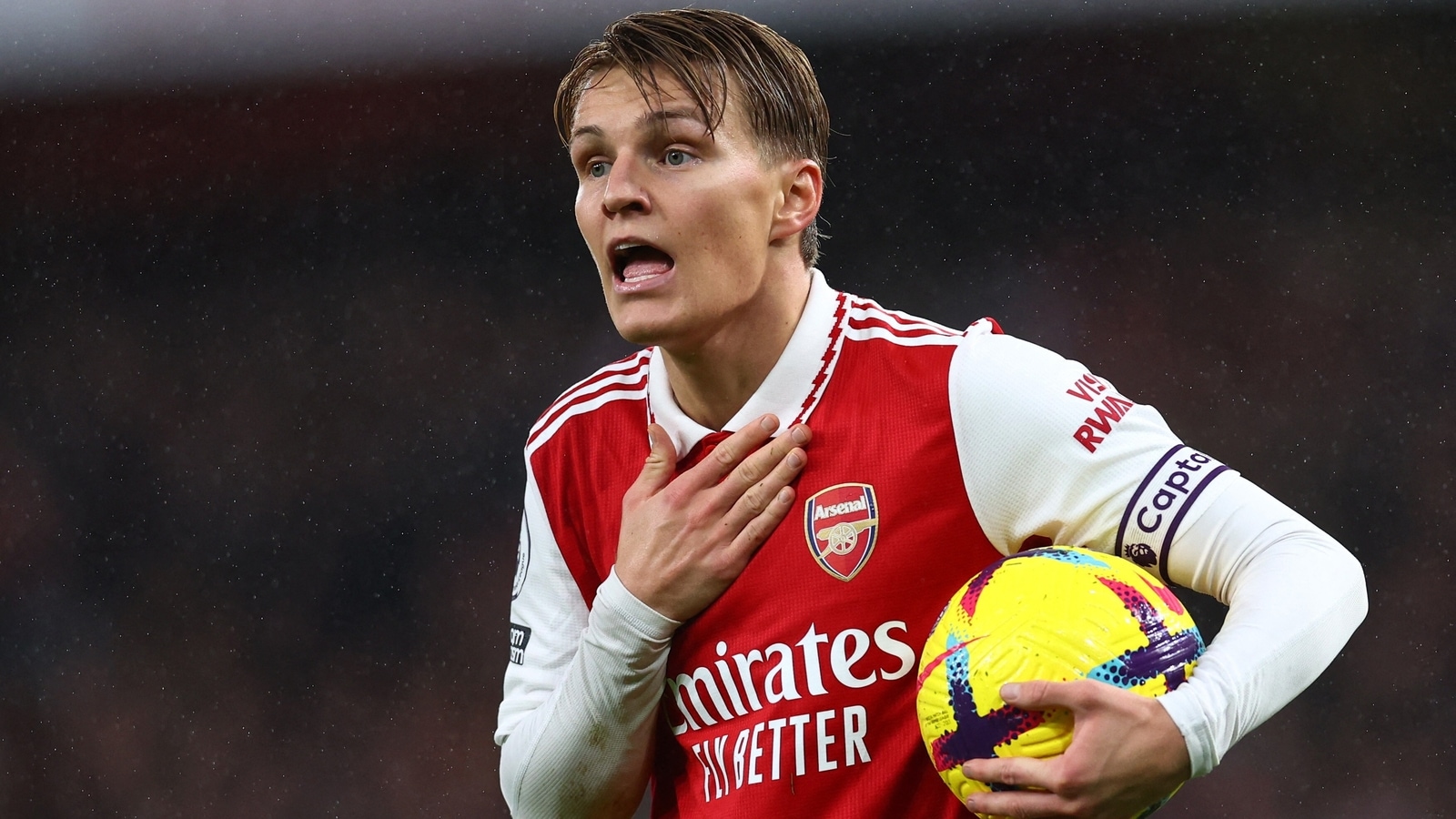 "With the B team, I wasn't with them regularly so I didn't find that connection. In the first team, I was just some kid who came to train. I wasn't involved in matches. I felt a bit like an outsider. I was stuck in between.
"I stopped playing with the spark that was typical of my game. I went a bit too safe for a time. I was worrying more about not making mistakes than actually playing my game.
"My game was always about making a difference. Playing the difficult pass. I can understand why it happened now. I was still a little kid, but I've learned that you have to be ruthless. You have to not give a f***. You have to show the real you on the pitch."
After struggling for game time, Odegaard was sent out on loan to Holland with firstly Heerenveen and then Vitesse.
That was followed by a two-year stint back in Spain with Real Sociedad, where he helped the club to win the Copa del Rey in 2019.
He returned to the Bernabeu in 2020 but again struggled to make an impact, leading to his initial switch to the Emirates that following January.
Odegaard, whose should line-up for Arsenal against Brentford on Saturday, said: "After a couple of years, I just wasn't progressing.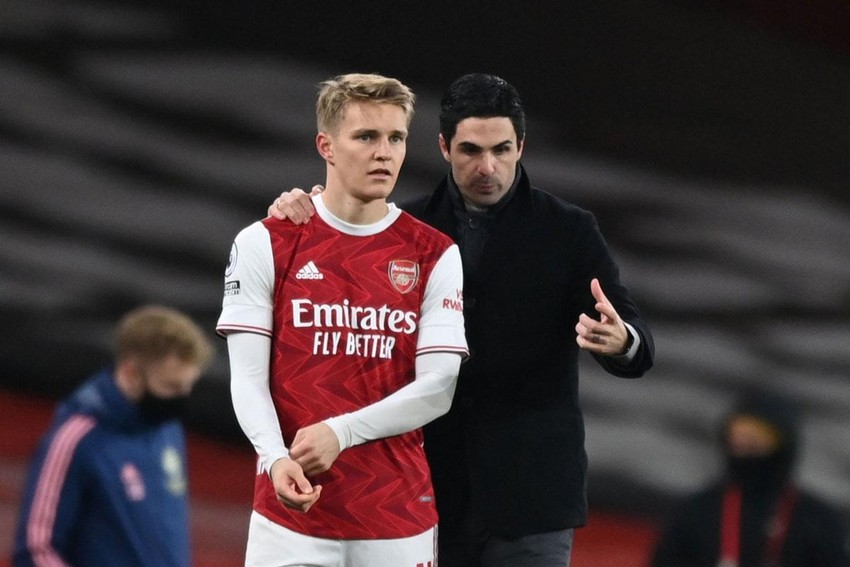 "The press came after me for not immediately living up to the hype. I was an easy target. If you really know me, you know I smile a lot, but I think from the outside sometimes my face looks more grumpy than I actually am! It made it easier for them to write about how I was struggling to adapt.
"I remember reading a headline like: "NOW IT'S MAKE OR BREAK TIME FOR MARTIN ODEGAARD" And I'm like, make or break? I'm 18 years old!
"Maybe If I'd been Spanish, I might have been given a bit more time to grow. Honestly, I don't know. In the end, it's just the nature of the hype machine. There is no in-between in modern football. You're either the best signing in history, or you're sh**."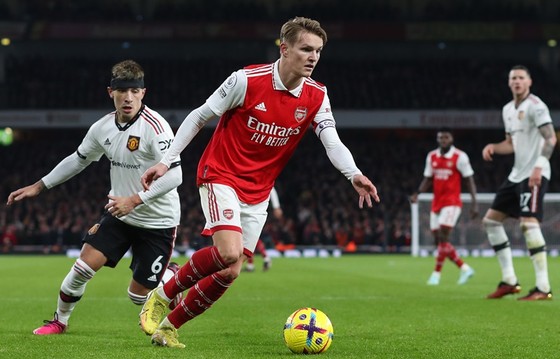 Odegaard, who also revealed how Arteta convinced him to sign for Arsenal, added: "Listen, I want to make it clear that I am not complaining about my time at Real Madrid. Not at all.
"Going to Madrid was a good thing for me. I learned so much about what it takes to reach the top. I watched, trained and learned from the best players in the world, my idols. I played at the Bernabeu. I learned to be tough and to face challenges. It's part of who I am now. It's the reason I'm where I am today.
"But when things got tough, I never lost sight of the bigger picture. In my head I was always like, How can I change? How can I get better? Because in the end, I will never be the guy who is happy to just train at the biggest club and maybe get a few minutes here and there.
"I was always thinking about what I needed to do to be the best version of me I could be. That's why I needed to move on."
source: the-sun.co.uk