It is not very often that Manchester City's midfield appears to be so unsettled, but Pep Guardiola enters the new season with two vacancies in the middle of the field. But where there are gaps, there are opportunities; all that's required is for someone to seize those chances.
There will only be a transient presence in one of the positions. Kevin De Bruyne heroically pushed on with a hamstring injury throughout the vital end-of-season run-in as City moved in on the triple. However, the wear and tear finally caught up with him at the worst possible time, which was half an hour into the Champions League final. He was unable to continue playing.
As a result of the hamstring injury, it is anticipated that De Bruyne will miss the beginning of the new season. Given the severity of the injuries, a time schedule for his recuperation has not been formally verified, but it may be projected. In the event that the 32-year-old is unable to participate in the opening games, it will be necessary to find replacements for both of the attacking midfield spots.
The parture of Ilkay Gundogan, who frequently played beside him on the team, to join Barcelona is the reason why he left the team. It is a major blow to lose the captain, who was so important to the three-peat success, and it will be interesting to see how Guardiola sets up his midfield without one of his most important players.
The good news for City is that they still have a number of candidates, and if De Bruyne is out for some time, it will give them more opportunities to establish themselves in the club and make their claim to the position. It is expected that De Bruyne would return to his starting role once he has fully recovered from his injury; however, the spot in the middle that Gundogan occupied is currently vacant and waiting to be filled by the best player.
The most obvious candidate is Mateo Kovacic. The classy Croatia international may not be seen as a direct replacement for Gundogan but he has taken his No.8 shirt and is cut from the same cloth.
The former Chelsea man might not be as much of a goal threat and is obviously not as engrained in the system just yet, but he is similarly dynamic, elegant in possession, combative and tactically intelligent. Kovacic appears to be the man most suited to replicating Gundogan's role.
But perhaps it's time for Phil Foden to finally take his place in midfield. The local hero was billed as the heir to David Silva's crown but has been farmed out wide by Guardiola, who hasn't believed he's quite ready for the nature of a central role.
That was until the last few weeks of the season in which he was gradually given more minutes in the middle which culminated in Foden replacing De Bruyne in Istanbul. He excelled and helped bring City to life after a nervy start as he was one of the few players not to be overawed by the occasion. Perhaps he is now ready to take up the mantle on a permanent basis.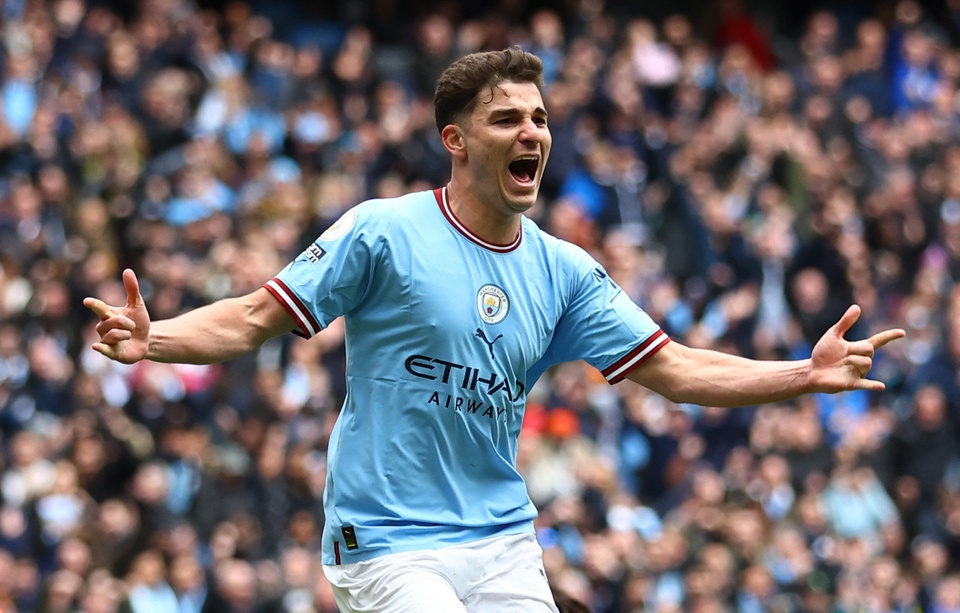 Julian Alvarez has had to adapt his game since moving to City as there is no way he is leading the line when Erling Haaland is fit and the Argentine has done so excellently. Alvarez has often come in when De Bruyne has been rested and has looked really good when given chances in the attacking-midfield position. His versatility will make him so useful to Guardiola and if he's given a chance he may impress enough to take the role more regularly.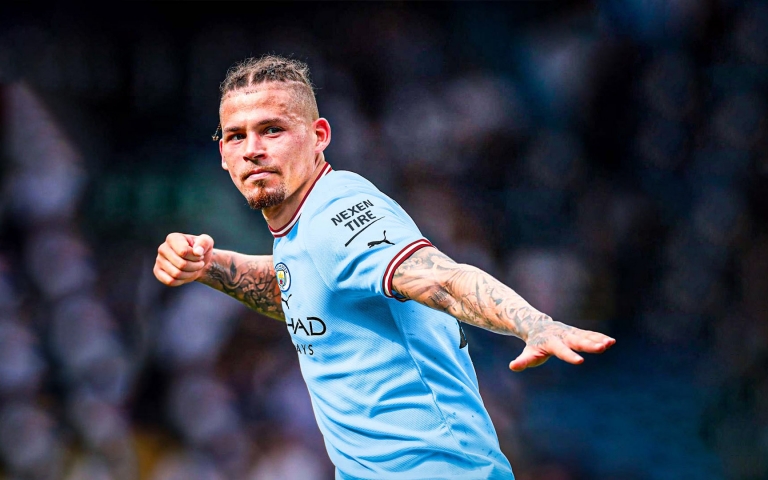 In contrast, Kalvin Phillips had a disɑstrous first season at the Etihad and made a tiny, if any, impact on a successful campaign. He is taking a strong stance of staying put and fιghting for his place but huge improvements will be needed if he's to increase his meagre minutes.
Gundogan's departure might mean he's now first in reserve to Rodri – though Kovacic can also play a holding role – but Phillips has shown in the past he has the skills required to play further forward. It still feels unlikely he will get a chance but if one comes his way he has to take it as there won't be many others.
Finally, City has many great young players who should strive to take advantage of the opportunity and ɑrgue for more action. Cole Palmer didn't develop as much as anticipated last season, but he still possesses a ton of talent, which he demonstrated during England Under-21s' victory at the European Championship.
A fantastic opportunity has also come to James McAtee. The playmaker's achievements at Sheffield United last season helped the Blades earn promotion, and Guardiola was impressed with the 20-year-old's fortitude after he overcame a rough start to shine there. In order to see if he can force his way into the team, City has turned down considerable transfer interest in him this summer.